EA FC 24 Heroes Reveal on July 25, Card Design Unveiled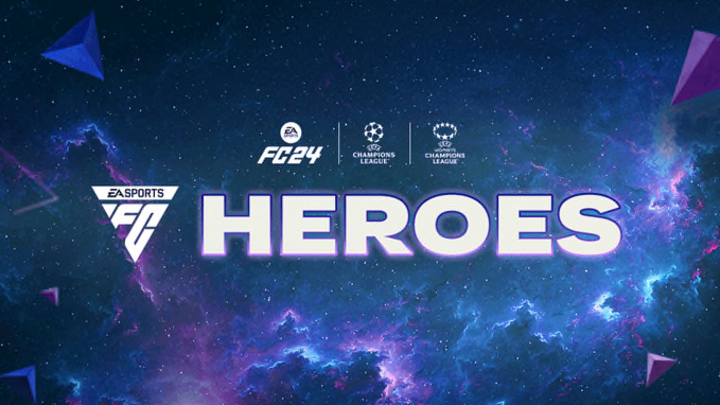 EA Sports
EAFC 24 Heroes reveal is scheduled to start July 24 centered around special players from the UEFA Champions League and UEFA Women's Champions League.
Heroes are a popular Ultimate Team card type akin to Icons. Instead of being part of a unique club, players are attached to a certain league remembering their time with a club. For example, Freddie Ljungberg is a Premier League player and celebrate his time with Arsenal. The major collaboration from FIFA 23 was the Marvel World Cup event, but now EA Sports is partnering with UEFA's major competitions for men and women with special Hero cards.
Women players will be featured in Ultimate Team starting with FC 24, and this new Heroes squad looks like a major start to this new era.
EA FC 24 Heroes Reveal Coming July 25: UCL and UCWL Heroes
Players will be revealed on Tuesday, July 25 and players can already earn an untradeable UCL/UWCL card by pre-ordering EA FC 24. Check out the card design below:
EA Sports
Card design has always been a strong suit, and the new UCL/UWCL Heroes card design is top tier. Those who pre-order EA FC 24 before Aug. 22 will receive an untradeable UCL/UWCL Hero in Ultimate Team on Nov. 27.
Check back tomorrow as the players are revealed.