EA FC 24 Ultimate Team Icons: Major Change Revealed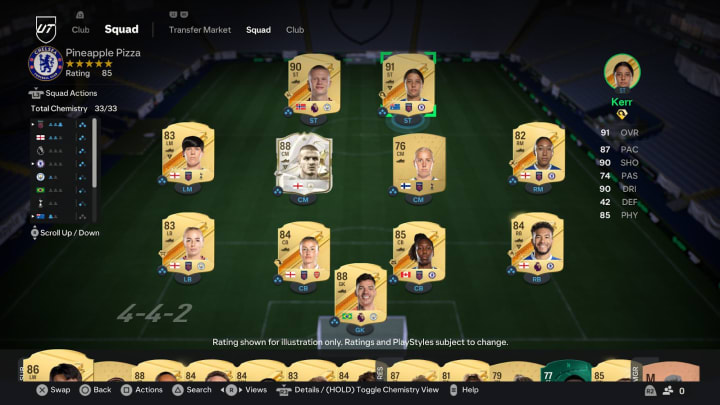 EA Sports
EA Sports revealed a major change to EA FC 24 Ultimate Team with Icons being reduced to just one base version at launch. That means no more Base, Mid or Prime versions of Icons moving forward in Ultimate Team.
Icons have undergone major changes over the years in FIFA Ultimate Team. Once known as Legends, EA Sports has looked to continuously upgrade the system amid player feedback. Previously, there would be multiple versions of a single Icon. Zinedine Zidane, for example, would have a Base and Mid version available in packs at launch. At a certain time, the Base item would leave packs in favor of the Prime version.
Last year, EA Sports introduced Campaign Icons adding special versions of promotional Icons into packs. This more or less phased out numerous versions of Icons earlier that EA Sports probably wanted. So, moving forward, there will be just one base version of Icons at launch.
EA FC 24 Ultimate Team Icons: Major Change Revealed
"From launch, Icons will have a single Base version, to be aligned with Heroes and Regular player items. We will capture the eras and stories of these legendary players by continuing to release additional Campaign versions of Heroes and Icons throughout the year," EA Sports said in the Pitch Notes.
EA FC 24 Ultimate Team Icons Chemistry Changes
"In EA SPORTS FC​​™ 24, each Icon in your Squad will now give an additional Chemistry contribution to every League that's represented in your squad. If you add two Icons, that's two Chemistry contributions, guaranteeing at least one Chemistry Point for each League. This League contribution is in addition to the Nation Chemistry," EA Sports aid. This is a major change considering players were very unhappy with how Icons linked in FIFA 23.
EA FC 24 Ultimate Team Women's Icons Confirmed
Here's the full list of confirmed Women's Icons in EA FC 24 Ultimate Team:
Mia Hamm
Sonia Bompastor
Alex Scott
EA FC 24 Ultimate Team Player Ratings Reveal
EA Sports confirmed the player ratings reveal will take place in September, though an exact date is unknown.