EA's Chairman of the Board to Step Down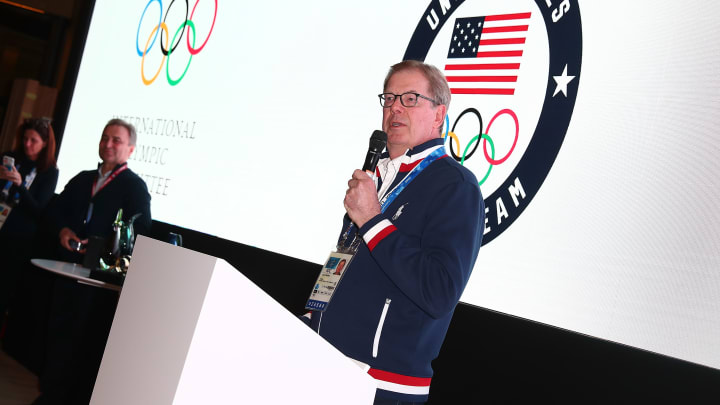 Probst also served on the International Olympic Committee. / Joe Scarnici/Getty Images
Electronic Arts chairman of the Board of Directors and former CEO Lawrence F. Probst III is expected to retire, the company announced this week. His departure would end a nearly 40-year tenure with the company, ending a run that current CEO Andrew Wilson described as one of the most impactful in EA's history.
EA announced the change in a government filing, saying Probst made the decision to step down himself.
"Mr. Probst's decision to not stand for re-election was not the result of any disagreement with management or the board," the company wrote.
Probst joined EA as vice president of sales in 1986. From there he worked his way up to president of the company, a role he held for seven years before becoming CEO. He became CEO in 1991, the same year he joined the board. He became chairman in 1994 and remained CEO until 2007.
In an email to staff, Wilson said Probst helped "establish the core DNA of Electronic Arts — the cultural drive that pushes us to lead and strive for greatness in everything we do."
"From the beginning, Larry held an unshakeable belief that games were going to be the most significant form of entertainment on the planet. He taught us to embrace and lead the platform transitions that would come, instilled a constant commitment to quality, and challenged us every day to make Electronic Arts an incredibly meaningful part of people's lives."
"When you think of the individuals who have had the greatest positive impact on Electronic Arts, you'd be hard pressed to find anyone who has left a more significant imprint on the company."
EA said it would use its annual meeting of the board to begin the process of "succession planning." Wilson will act as chairman of the board in the interim.