EA Sports Reveals Apex Legends, FUT 22 Collaboration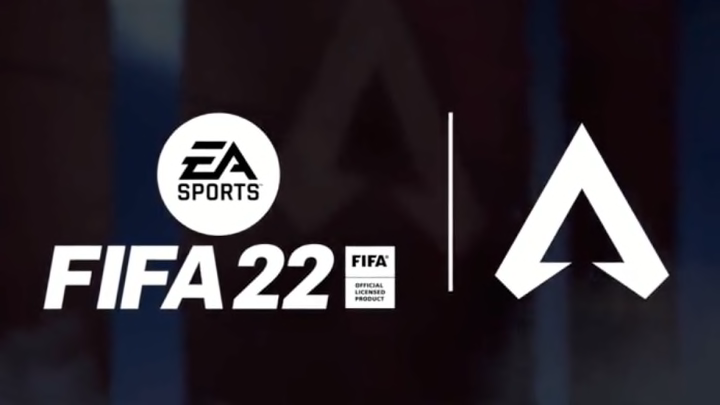 EA Sports has unveiled a new collection in FIFA 22 Ultimate Team in collaboration with Apex Legends. / Photo Courtesy of Electronic Arts/EA Sports
EA Sports has unveiled a new collection in FIFA 22 Ultimate Team in collaboration with Apex Legends. The Collaboration features new FUT Stadium consumables, new kits and more for a limited time.
You can purchase various bundles featuring different items in FUT commemorating the Battle Royale game, or one giant bundle featuring all of the Apex X FIFA collection in one. In total, excluding the all-in-one "Legends Ultimate Bundle,", there are four available bundles:
Octane Bundle: 90,000 coins or 750 FIFA POINTS
Wraith Bundle: 90,000 coins or 750 FIFA POINTS
Gibraltar Bundle: 90,000 coins or 750 FIFA POINTS
Legends Kits Bundle: 60,000 coins or 500 FIFA POINTS
The Legends Kit Bundle only features the kits from each of the individual Legend Bundles, while each Legend's bundle only features the content for that specific Legend. You can purchase them using either coins or FIFA Points.
In EA's promo for the new content, they showcase even more Legends from the game, including Pathfinder and Bloodhound and Lifeline. This may mean we'll see more Apex Legends content in FUT 22 in the near future featuring other popular Legends.
The Apex Legends collection is available in FIFA 22 for the next 34 days, until April 7 at 1 p.m ET.