FIFA
EA Sports Reveals Expanded FIFA 22 Esports Program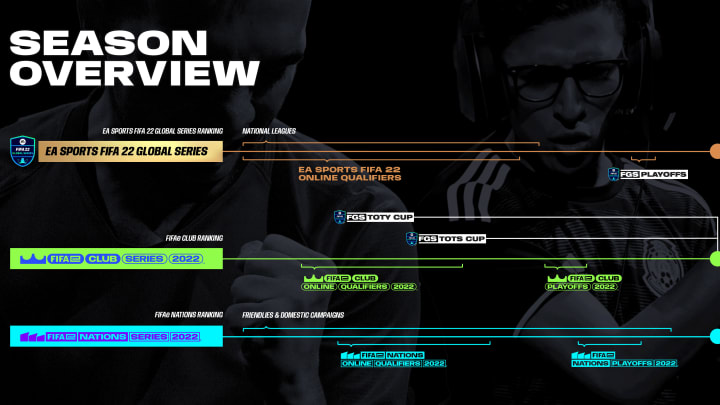 Photo by EA Sports
EA Sports revealed new expansions to the FIFA 22 esports program Sept. 29 in a press release.
"The three competitions featured in the expanded esports ecosystem are the FIFAe Club Series 2022™, the FIFAe Nations Series 2022™, and the EA SPORTS FIFA 22 Global Series on The Road to the FIFAe World Cup 2022™. The three pinnacle events of the series will all take place in summer 2022," EA Sports said in the release.
""FIFA competitive gaming is the future of global esports entertainment, enhancing how fans experience the game they love. FIFA possesses the pivotal platform for football fans around the world to insert themselves into their own sports story. In partnership with FIFA, the mainstream appeal of esports is evident," Brent Koning, VP of EA Sports Competitive Gaming said in the release.
EA Sports Reveals Expanded FIFA 22 Esports Program
Three pinnacle events were focused on set to place in summer 2022. Those events are as follows:
EA Sports FIFA 22 Global Series on the Road to the FIFAe World Cup 2022
FIFAe Club Series
FIFAe Nations Series
The FIFAe Club Series will also mark the debut of new 2-v-2 FIFA Ultimate Team Cups. Qualification for the Global Series begins Nov. 27 and registration for the new 2-v-2 cups start Oct. 5. In addition, the FIFAe Nations Series features member associations playing against each other in the global 2-v-2 competition.
"Newcomers, as well as established superstars - individually or as a team - will inspire entire nations of EA SPORTS FIFA players and get the opportunity to fame their game. A historic season full of thrilling competitive FIFA stories will captivate a global fanbase with this expanded ecosystem," Christian Volk, Director of eFootball and Gaming at FIFA, said in the press release.
More information on all competitions can be found here.