Top Games
Early Horizon Forbidden West Build Leaks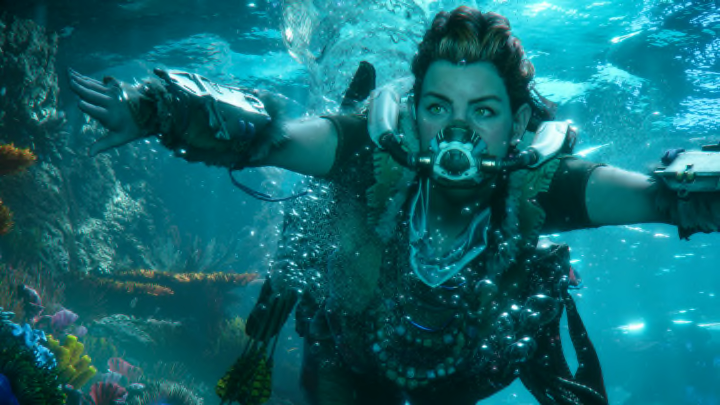 Horizon Forbidden West is one of the most highly anticipated Sony sequels of the year. / Photo courtesy of Guerrilla Games/Sony
An early build of Horizon Forbidden West has leaked, with screenshots from what was claimed to be the PlayStation 4 version of the game making the rounds on social media. Those screenshots have since been removed by the copyright holders, but the build remains out in the open.
The leaked build has been confirmed as legitimate, and it contains all of the core content planned for the game excluding a few art assets, per VGC. That means spoilers for the game's story could appear online any time between now and its release date Feb. 18.
The screenshots show Aloy sneaking through some impressively lush foliage, appearing to deliver on Guerrilla Games' claim that designing for both the PS4 and the PS5 didn't hold back the game's potential. Still, when PS5 gameplay makes its way online, we'll more clearly see the differences.
Should story spoilers from this leak make their way online, it would be the second time a major PlayStation release has met that fate in recent years. The Last of Us Part II, one of the most anticipated sequels in recent memory, had crucial story secrets appear online months before release.