'Early Spawn' Glitch in Modern Warfare is Game-Breaking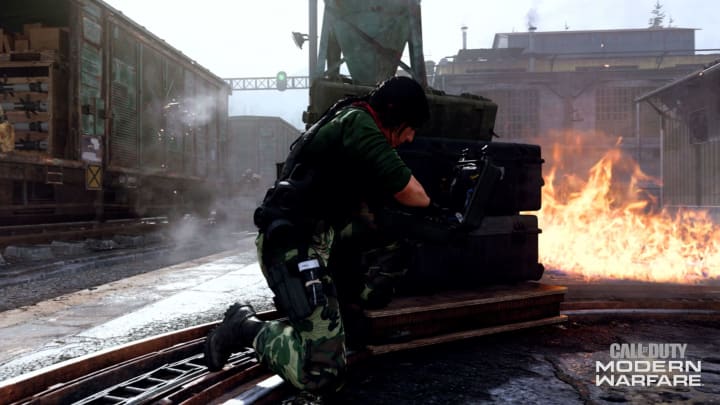 The early spawn glitch is an incredibly game breaking bug infecting Modern Warfare games / Courtesy of Infinity Ward
Call of Duty: Modern Warfare and Warzone have had glitches and bugs infect their game constantly over its short lifespan so far. It hasn't stopped the game from amassing a massive player base, though. Part of this has to be because of the dev team's quick and efficient dispelling of these problems.
Recently seen on the Infinity Ward public Trello board, the "early spawn" glitch has been fixed and will be patched in a future update. However, it is unclear when that will come.
"Early Spawn" Glitch in Modern Warfare is Game-Breaking
In a clip posted to Reddit by u/Why_hat, the early spawn glitch occurs and the player can start moving around the map getting into position with six seconds before the match starts and movement is enabled for the rest of the players.
It shows how overpowered it is to be able to start moving before everyone else. The player is able to get right behind an enemy just as they spawn and kill them while they're choosing their loadout. This glitch in a game mode without respawns would be ruthless and really frustrating. Thankfully, as mentioned before, this will be patched in a future update.