Echo Wins Vault of the Incarnates Race to World First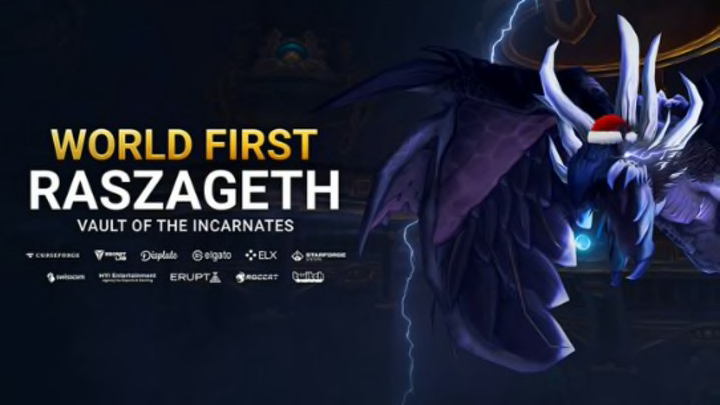 Echo
Echo is your back-to-back champion in the race to world first. After steady progress the past two weeks, Echo had downed Mythic Raszageth Friday morning. With the lack of tradeable BoEs in Mythic, guilds took their time grinding through normal and mythic levels of the raid, gaining precious item levels as well as taking alts and characters through Mythic+.
Then the grind began. Guilds streamed into the Mythic level this week with one goal in mind, kill Raszageth.
There were rumors that Blizzard may nerf some of the raid and final bosses to give the raids an opportunity to finish the task, but it was unneeded. Speculation on what was going to happen right before the holidays as developers would go home to be with family and raid members would be stressed to get it done.
But alas, the first race to world first for Dragonflight is over. And with Blizzard revealing the roadmap for 2023, we already have a great idea of when the next one will launch. Smack dab between spring and summer, and based on the release of 10.0.5, Patch 10.1 with the new raid will likely launch sometime in April.