Top Games
Elden Ring Delayed to February, Closed Network Test Announced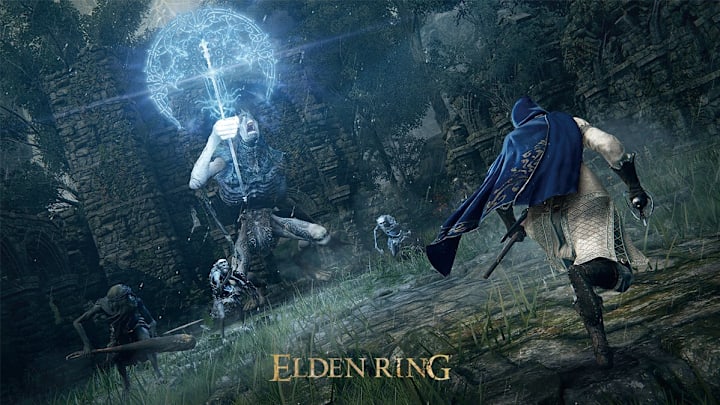 Image courtesy of FromSoftware
FromSoftware's Elden Ring has been delayed to Feb. 25, 2022.
Announced via Twitter, the upcoming and highly anticipated RPG, Elden Ring, has been delayed by an extra month. The game will now release on Feb. 25, 2022, instead of the its initial release date of Jan. 21. The team announced their reason for the delay as being that "the depth & strategic freedom of the game exceeded initial expectations."
While the delay might come as a disappointment to fans, the game is set to receive a closed network test from Nov. 12-14. Fans can register to be part of the test, though it will only be available on consoles. In order to take part, fans will need to register on the Bandai Namco site before Nov. 1.
Elden Ring Delayed to February, Closed Network Test Announced
The test will be used to help determine the state of the Elden Ring's online features, while seeking feedback for the overall quality of the game. Fans will be able to join the test on PlayStation 4, PlayStation 5, Xbox One, and Xbox Series X|S, will supported cross-play.
The notice on the site reads: "Elden Ring Closed Network Test is a pre-verification test for the completion of the commercial version of the game. This is a test to improve the quality of the product, and playing the network test will be free."
Servers are open in the following five sessions:
Session 1: 12 p.m. - 3 p.m., November 12th 2021 CET 
Session 2: 4 a.m - 7 a.m., November 13th 2021 CET 
Session 3: 8 p.m. - 11 p.m., November 13th 2021 CET 
Session 4: 12 p.m. - 3 p.m., November 14th 2021 CET 
Session 5: 4 a.m - 7 a.m., November 15th 2021 CET
So, if you're looking to get one of the first true playable glimpses of Elden Ring, be sure to sign up before the deadline.