Top Games
Elden Ring Leaks Spoil Key Story Elements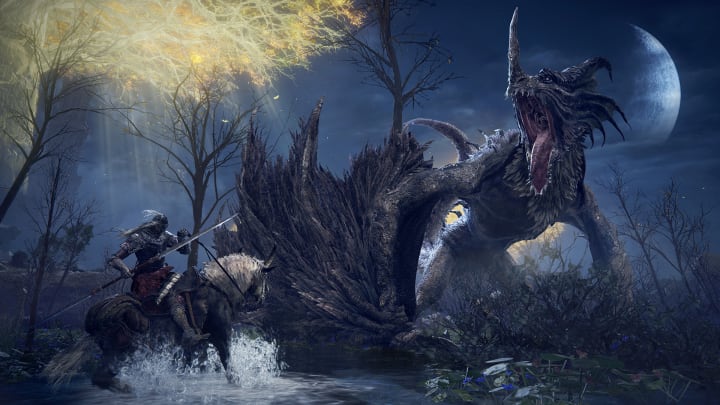 Elden Ring spoilers have made their way online through data mining of last month's network test. / Photo courtesy of FromSoftware/Bandai Namco
Elden Ring leaks pulled from the game's limited network test via data mining have revealed key elements of the game's story.
Elden Ring Leaks Spoil Key Story Elements
The network test in question allowed select players to explore the opening hours of Elden Ring throughout the weekend of Nov. 12-14.
Despite the network test having ended last month, a recent exploit that allows modders to jailbreak their PlayStation 4s also enabled them to sneak back into the network test and mine it for data. Data miners used this vulnerability to uncover quest and voice line data that provides a wealth of information about the plot, including endgame content.
Data miners found over 3,000 voice files, character model and animation data, and dialogue scripts from in-game quests. All that information is now floating around social media, so players hoping to go into the game without plot spoilers may want to start muting terms or avoiding those platforms altogether.
After a delay that pushed its release date back by a month, Elden Ring is scheduled to arrive Feb. 25, 2022. It's the product of a collaboration between Dark Souls mastermind Hidetaka Miyazaki and "A Game of Thrones" author George R. R. Martin, and will be FromSoftware's first open-world game.