Top Games
Elden Ring Multiplayer: Is There One?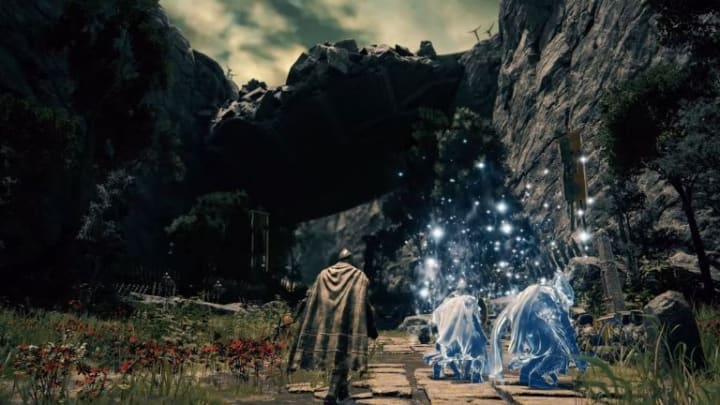 Main character in Elden Ring walking up to what seems to be two multiplayer companions / FromSoftware and Bandai Namco
Elden Ring multiplayer and the prospect of this idea has many future players clamoring, wondering if there will be multiplayer or not - there is!
Elden Ring Multiplayer: Is There One?
Just as any other "Soulsborne" (Demon's Souls, Dark Souls series, Bloodborne) title, Elden Ring will most definitely have similar multiplayer capabilities. Some bosses in Dark Souls 2 always felt safer when you had another person by your side, even if it was just a random hero who answered your call from the soapstone.
FromSoftware has fully confirmed that Elden Ring will have multiplayer. Publisher Bandai Namco also revealed that the game will have a fully integrated, four-player co-op, meaning you can tackle a Soulslike game from start to finish all with up to three other friends, which is pretty amazing! Truly a huge step for the game.
It's unclear as of now how summoning other players like you did in Dark Souls 2 with the soapstone will compare versus just partying up with people and hopping in the game.
There is a lot of speculation right now, can you duel your friends you're in a party with, (I sure hope so) if you have a full group of four can you summon other players, will the notes feature come back, etc.
For now, a fully confirmed four-player co-op is pretty incredible from a FromSoftware game, so there's a lot to be excited about.
Elden Ring is available for pre-order right now for PC, PlayStation 4, and Xbox One.