Top Games
Elden Ring Pre-Order Bonuses Explained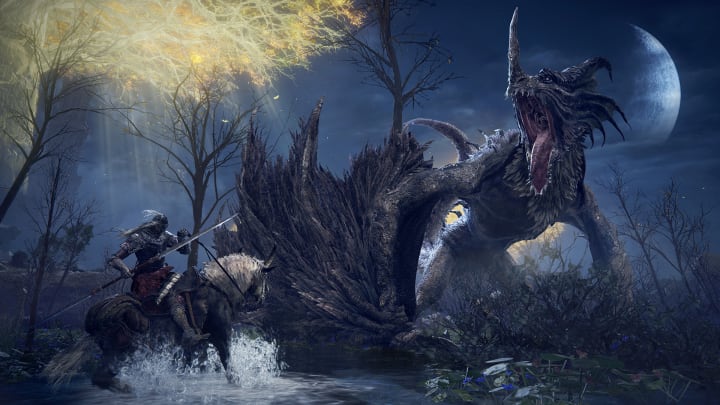 Elden Ring's pre-order bonuses include a digital guide and early access to an in-game gesture. / Photo courtesy of FromSoftware/Bandai Namco
Elden Ring's pre-order bonuses have been revealed alongside its first gameplay preview, incentivizing the most committed fans to make that commitment monetary before the game is eventually released. Here's what you need to know about the bonuses players can expect to enjoy in pre-ordering.
Elden Ring Pre-Order Bonuses
Elden Ring is the next action RPG from legendary studio FromSoftware. This new iteration on the formula takes the Soulsborne approach and applies it to an open world for the first time ever.
Elden Ring's pre-order bonuses number two in total. Regardless of which version of the game one pre-orders, they'll receive the following:
A digital adventure guide that contains "useful information to help players as they enter The Lands Between
An early unlock of a "Bonus Gesture" that can otherwise be found at some point in the game
It's unclear exactly what's included in the digital adventure guide, which calls both its usefulness and its overall value into question. The bonus gesture is also devoid of specifics, and because it can be unlocked in-game even without pre-ordering it's not clear committing early to a game one might not ultimately like is worthwhile.
Elden Ring is going to be released for PC, PlayStation 4, PlayStation 5, Xbox One and Xbox Series X|S on Feb. 25.