Elden Ring Publisher Wants to Work with Fantasy Author Brandon Sanderson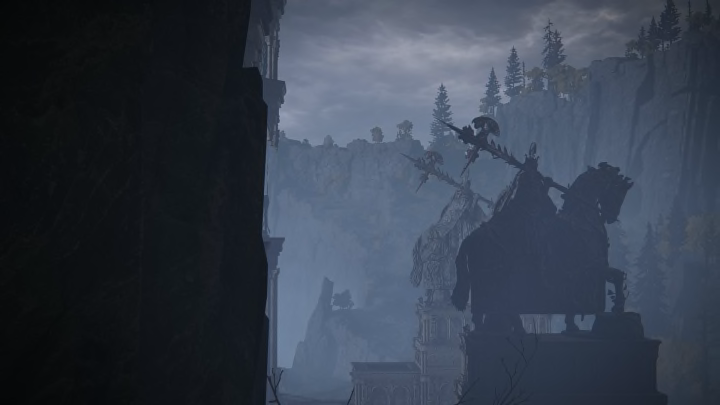 Sanderson previously said he would have been a better fit to work on Elden Ring than George R. R. Martin. / Courtesy of FromSoftware/Bandai Namco, Screenshot by Noam Radcliffe
Elden Ring publisher Bandai Namco has expressed interest in working with fantasy author Brandon Sanderson, who has previously said it should have been him, not George R. R. Martin, who collaborated with FromSoftware on Elden Ring.
Sanderson is best known for his Mistborn and Stormlight Archive novels, but he is also an avowed fan of FromSoftware's work. On an episode of his podcast Intentionally Blank published in January, he said he would have made a more natural fit working with FromSoftware.
"FromSoftware decides to make a fantasy game and partner with a fantasy novelist, right? And they choose someone who spends his days blogging about the NFL, rather than the person who has played their games since King's Field, and has listed their games among his top 10 consistently over time? What are you thinking, people?" he said.
Sanderson got one step closer to such a collaboration earlier this week, when, during a live stream, he unboxed a package from Bandai Namco. In addition to several Elden Ring-related gifts — including a sword and cloak — the package contained a note from the publisher.
"They are interested in perhaps doing something together, is what that says," Sanderson said on the stream. "I am as well, actually. This is how I roll: I actually have a pitch for them in the back of my head... so I may have to send them my pitch and see what they think."
Bandai Namco has been FromSoftware's publisher for more than a decade, but the development studio remains independent. It remains to be seen if anything will come of the contact made between Bandai Namco and Sanderson, but the author seems more than prepared to get to work.
"I have some ideas," he said. "I always have ideas."