Elden Ring to be Less Stressful, But Still Difficult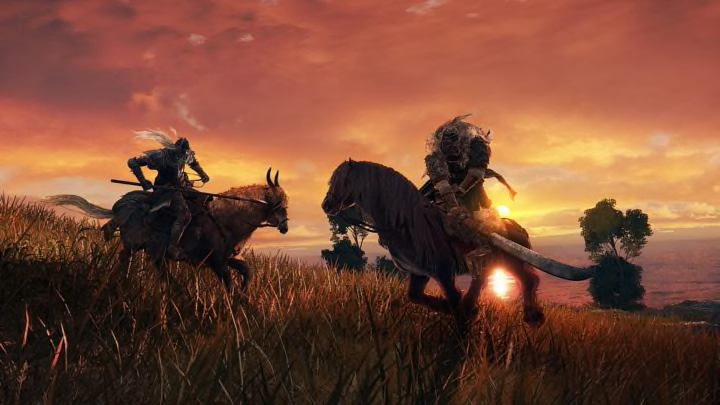 Image courtesy of FromSoftware
FromSoftware have apparently been working on making Elden Ring a less stressful experience compared to some of the other Souls games, but without sacrificing its difficulty level.
The Souls series is an interesting property to say the least. Endlessly compelling, yet cultures a challenging environment. As someone who wants nothing more than to be good at Dark Souls, my impatience often gets the better of me as I'm recklessly struck down, time and time again. For players who might be in a similar position, it seems we might be in luck with Elden Ring.
During the Taipei Game Show, producer Yasuhiro Kitao expressed how elements of the upcoming Elden Ring have been designed in order to reduce a player's stress. While you'd be forgiven for thinking this means the game will be easier, Kitao assured players that this wouldn't be the case.
"With the game's world being so large, that can produce real depth and breadth of enjoyment, but it can also lead to unnecessary stress for some players," Kitao explained.
With the combat set to remain as players would expect from developer FromSoftware, stress will be reduced from other areas of the game such as how you'd get to its punishing enemies. With the map set to be large, elements such as the ability to summon and ride a horse, as well as fast-travel, were particular examples mentioned by Kitao. "Horses provide a stress-free method of traveling across the long distances the player needs to travel in the game." Additionally, some of the horse's functions will serve as a way for palyers to quickly access important areas.
Elden Ring to be Less Stressful, But Still Difficult
Where players decide to venture to also plays a hand in the game's more forgiving nature. Should an area prove to be too much, players have the option to turn back and return once stronger. Certain areas, such as Stormveil which was seen in the Network Test, could be avoided completely and returned to at a later time.
As for the game's enemy encounters, Kitao discussed the challenges faced when balancing the map: "The challenge was to place enemies in a way that would keep players interested, but still provide them with a low-stress experience. This applies to item distribution too, as well as in-game events. Fine tuning these placements and timings has been ongoing until the very end."
Collecting your dropped souls (now called runes) is set to be a little different, too. "We have identified a number of difficult spots, places with lots of enemies or powerful foes, as points at which many players will die and need to re-attempt that challenge," Kitao explained.
"The player is able to select the option of respawning very near the spot of their death for these locations. This kind of measure is another example of the team's efforts to implement systems to mitigate player stress caused by the sheer magnitude of the game map."
It's safe to say that Elden Ring is one of the year's most anticipated titles. Different to some of the developer's previous projects, players are offered more freedom in how they approach their experience. With the game having gone gold and set to release on Feb. 25, it won't be long before we finally get to see what an open word Souls game is all about.