Elder Scrolls Online Log-In Queue Reasons, Possible Solutions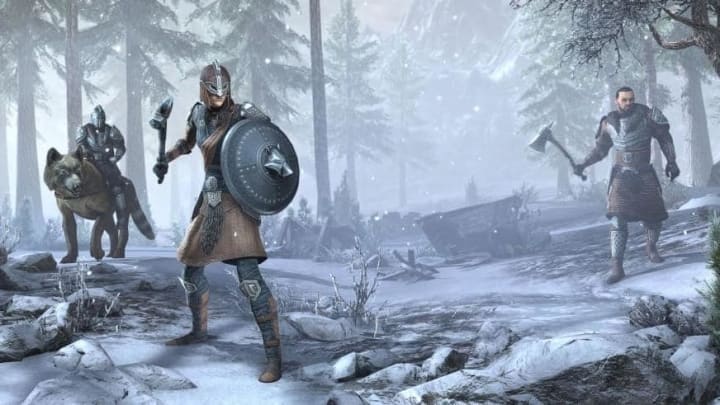 Elder Scrolls Online Log-in queue caused serious headaches last night / Bethesda, ZeniMax Online Studios
Elder Scrolls Online players were greeted with a log-in queue yesterday for the first time in years in accordance with the game's recent chapter release, Greymoor.
Clearly, players weren't taking it well—alongside several other bungles of the launch by the development team, ZeniMax Online Studios. The servers had to be completely shut down for maintenance after an error occurred that prevented players from accessing the new area at all. Nearly six hours after the servers went down, players were finally given the green light to come back and be placed in a lengthy unexpected queue.
Elder Scrolls Online Log-In Queue Explained
A log-in queue occurs when the server reaches maximum capacity for users. This means that until someone logs off or is kicked off, no new entry requests can be validated—i.e.: no one new can log-in and play.
There is no fix for this kind of issue. Players will have to wait out the time until it's their turn. The best advice for players it to attempt to play at hours where there expects to be fewer players.
This is something most people may be familiar with in their real life as of late as multiple public places have implemented a similar policy.
Players reported various wait times of less than ten minutes to multiple hours sitting in the queue. Some left the game alone to wait out their time, returning later to find they hadn't advanced at all. Eventually, after further maintenance late last night, the queue subsided and players were able to return to their normal activities.
There is no queue to log-in to the North American server at the time of writing.
However, players should be aware that the Elder Scrolls development team are planning for additional maintenance tonight starting at 2 a.m. There is no word on how long the servers will stay down.
Complications at launch are a common problem for many MMO's of this caliber. Hopefully, the team will be able to get this under control sooner rather than later.