Top Games
Elder Scrolls Online to Reveal Next Year-Long Saga During 2022 Global Reveal Event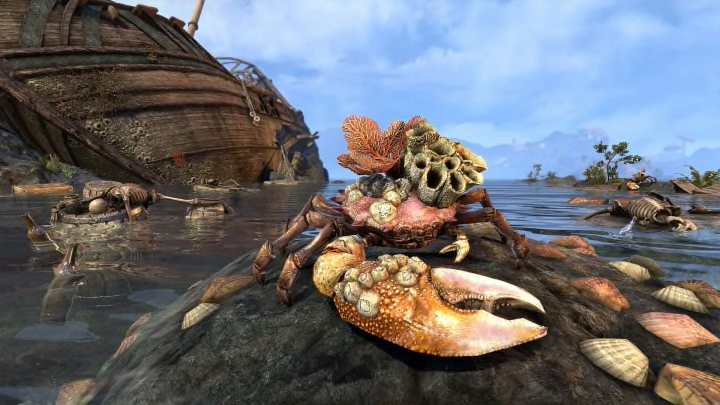 ZeniMax Online Studios have officially announced the reveal of a new "year-long saga" for the Elder Scrolls Online. / ZeniMax Online Studios
ZeniMax Online Studios have officially announced the reveal of a new "year-long saga" for The Elder Scrolls Online.
In a new announcement post published on the official Elder Scrolls Online (ESO) website Wednesday, Jan. 5, fans were given a brief glimpse into what they could expect from the next Chapter. Accompanied by a brief video clip meant to tease the theme of the next year's adventure in-game, fans were also told of special rewards they could obtain if they choose to tune in for the reveal.
"In 2022, we bring you new lands to explore, new threats to uncover, and new stories to experience," the post read, embedding a clip of the announcement trailer right below.
How to Watch the Elder Scrolls Online 2022 Global Reveal Event
Fans can tune in to watch the story-saga reveal through the official Bethesda Softworks Twitch channel on Thursday, Jan. 27, at the following times:
12 p.m. PST
3 p.m. EST
8 p.m. GMT
"During the show, we'll give you a first look at the upcoming Chapter and DLCs that make up this year's brand-new Elder Scrolls adventure." The news post reads.
Those who tune into the stream and have their ESO account linked will be eligible for Twitch Drops containing a Barnacle-Back Coral Crab pet and an Ouroboros Crown Crate. These can be awarded at any time during the stream from start to finish so those who can't join the stream immediately won't lose out.
After the reveal, the team encourages fans to stick around for the Post Show, broadcast live from the studio's headquarters. The community team will be recapping all the recent news and facilitate a deep dive alongside a cameo from a member of the ESO development team.