Fortnite
Epic Games Appears to Have Killed Fortnite Favorite Bushranger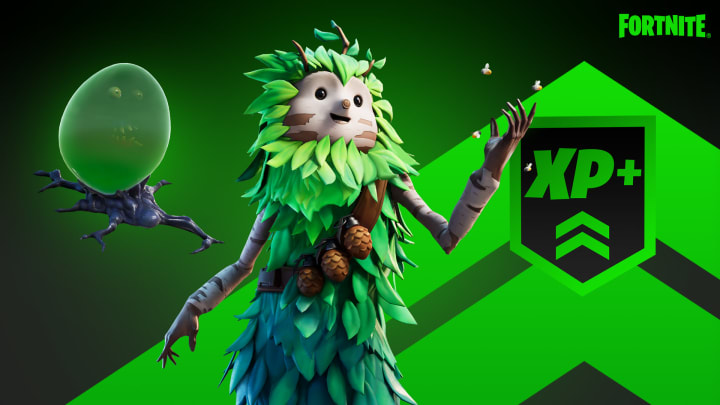 Bushranger may be dead. / Photo courtesy of Epic Games
A grave at Bushranger's usual spawn site on the Fortnite island appears to indicate the beloved tree warrior has passed from this life and into the next.
The Bushranger skin first appeared in the Fortnite Item Shop back in November 2019, and has since been given four skin variants that show him in various seasons and states — Blooming, Autumn, Winter, and Dream Ranger. Epic Games didn't use him much as a character until Chapter 2 Season 7, when he could first be found as an NPC in Risky Reels.
Now, players have discovered a freshly dug grave at his usual spawn point. Flowers grow from the surface of the soil. Peaceful music plays whenever players near the grave.
This appears to be the consequence of players helping to furnish Bushranger with marked alien eggs as he tried to raise an alien baby.
"Help Bushranger spread the seeds of peace by caring for Alien Eggs," the Fortnite Twitter account tweeted at the time. "It's an eggcellent way to give peace one last chance, what could go wrong?"
As is typical for Fortnite, there's no confirmation that Bushranger is dead. The sudden nature of his disappearance, untied to any plot point in the game's story, could be a hint that he's set to come back eventually. After all, there are new flowers sprouting on the grave, and Bushranger is a plant himself — he could regrow a la Groot from "Guardians of the Galaxy." Players will have to wait and see.