Epic Games Teases Penny Skin Coming to Battle Royale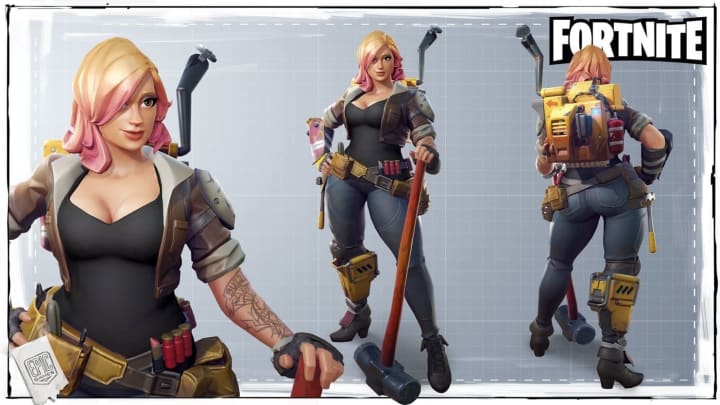 Epic Games teased a skin based on Penny, from Save the World, both on Twitter and in-game. / Courtesy of Epic Games
A skin for Penny, a character from Fortnite's Save the World game mode, may be on its way to the battle royale, according to teasers from developer Epic Games.
The official Fortnite account published a cryptic tweet Wednesday that included three emojis: a female construction worker, a hammer and wrench, and a shopping cart. Epic Games also updated Fortnite's in-game newsfeed to show what appears to be Penny's silhouette accompanied by a caption reading, "The original constructor joins the battlefield."
Penny is a character in the Constructor class, making her particularly effective at building in Save the World, while suffering from reduced speed. Those traits likely won't affect a skin based on her in battle royale.
It's unclear when the Penny skin will arrive, but players expect it as soon as the next Item Shop update.