ESO Blackwood New Class: Is There a New Class?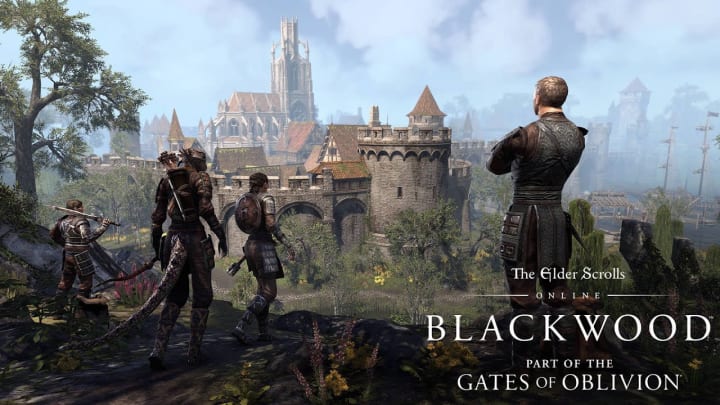 ESO Blackwood was released on June 1 / Photo by Bethesda Games
The Elder Scrolls Online Collector's edition launch cinematic was released on June 1 and was immediately available to all players on PC with a later release for Xbox One and PS4 users on June 8. Details have slowly been surfacing about ESO Blackwood but many wonder if there's a new class.
ESO Blackwood is the ultimate Elder Scrolls experience, it includes the Base Game and all chapters which are Blackwood, Greymoor, Elsweyr, Summerset, and Morrowind. Chapters turn into DLCs when the next chapters this means that all of the chapters and their DLCs can be purchased with crows or accessed with ESO+.
With that in mind, players have been wondering if there's a new class for ESO.
ESO Blackwood New Class: Is There a New Class?
As of right now, there are no new classes in ESO Blackwood, instead, there is a new companions system. 
Part of the Blackwood Chapter, the companion's system allows players to recruit new allies to fight and quest by their side during their adventures in Tamriel. These companions are customizable both aesthetically and practically. Gear and abilities can be modified for each companion.
Players can also build relationships with their companions in which good or bad actions can have consequences with their relationships with whatever companion they have active.