Top Games
ESO Bleakrock Isle Treasure Map Locations Revealed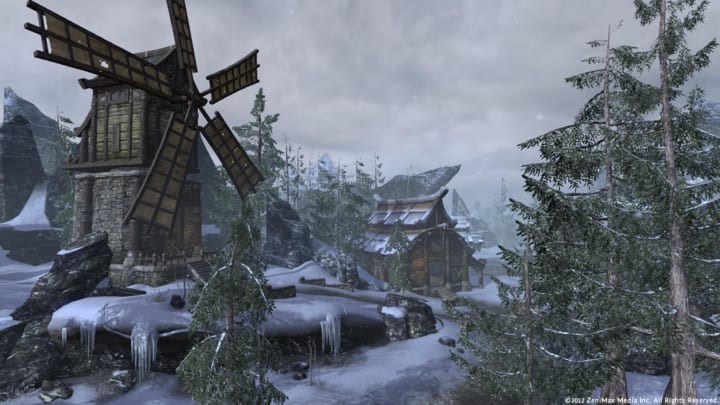 Wrap up warm for a trip through Bleakrock Isle. / Image courtesy of ZeniMax Online/Bethesda
We've listed below all of the treasure map locations on Bleakrock Isle in The Elder Scrolls Online.
Treasure maps in ESO are a fun little side feature for those of us who like a bit of a puzzle. Players will likely stumble across a treasure map at some point during their journey, and once opened, they reveal a drawn image of a specific location. Players will then need to use their knowledge of the region in order to find that exact location and discover the treasures that it holds. Treasure maps can lead to antiquity leads, crafting materials, motifs, and sets.
Bleakrock Isle is one such region that will see players hunting for treasure. The Bleakrock Isle treasure maps have a chance to lead to the Overland: Armor of the Trainee Set or Antiquity Leads for Ancestral Nord Style Helmets and Axes.
If you're having some trouble finding the treasures, we've listed below the exact locations where you can find them.
ESO Bleakrock Isle Treasure Map Locations Revealed
Bleakrock Isle Treasure Map I
Image courtesy of ZeniMax Online/Bethesda
Central Bleakrock Isle.
West of central Bleakrock Wayshrine.
Just bellow a small stone bridge.
Bleakrock Isle Treasure Map II
Image courtesy of ZeniMax Online/Bethesda
Northern Bleakrock Isle.
Between Orkey's Hollow (east) and Lost Fishers Camp (west).
At the southwestern part of the large Orkey's Hollow island. A white polar bear protects this small area, near a large tree .
Bleakrock Isle CE Treasure Map
Image courtesy of ZeniMax Online/Bethesda
Slightly to the south of the central map area.
From the Bleakrock Village head south.
Bleakrock Island is fortunately a rather small area, so even with all the running around, it hopefully shouldn't take too long to pick up the rewards.