Top Games
Everything Announced at Nintendo Indie World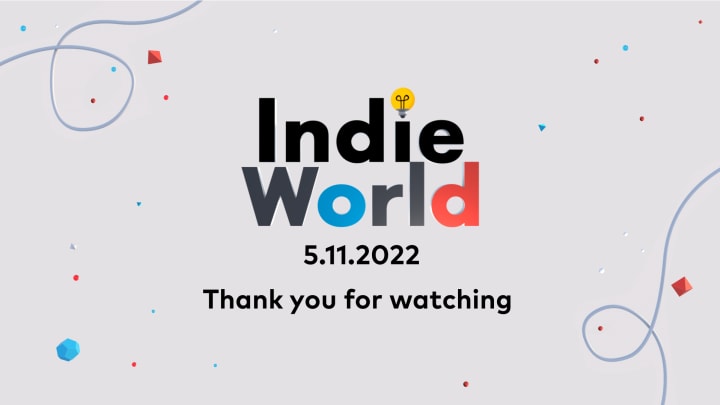 Image courtesy of Nintendo
Nintendo had a lot to reveal at the recent Indie World showcase. Here's everything that was revealed during the presentation.
With such a variety of games on offer, from the weird and wonderful to the dark and distrubing, it's safe to say the indie scene is thriving. Highlighting some of the upcoming gems was Nintendo's recent Indie World showcase. The 20-minute presentation gave fans a glimpse at some of the upcoming games heading to the Nintendo Switch in the future.
For those that didn't manage to catch the presentation live, we've put together a list of everything that was discussed during the showcase.
All May Nintendo Indie World Announcements Detailed
Ooblets
Ooblets, a life sim game by Glumberland, will be heading to Switch in Summer 2022.
Cult of the Lamb
Cult of the Lamb sees players take on the role of a possessed lamb as they make their way through harrowing dungeons.
Silt
Silt sends players to the darkest depths of the ocean, where they'll need to solve puzzles and learn the mysteries of the deep. Heading to Switch in June 2022.
If you're curious about Silt, be sure to check out our interview with Art Director Tom Mead.
Mini Motorways
Available right now on Nintendo Switch, Mini Motorways has players designing roads to meet the citizen's demands.
Wayward Strand
Take on the role of teenage journalist Casey Beaumaris in Wayward Strand in a bizarre setting of the 1970s. Coming to Switch on July 21, 2022.
Another Crab's Treasure
Play as a hermit crab in this crustacean-themed adventure. Available on Switch in 2023.
Gibbon: Beyond the Trees
Developed by Broken Rules, players will be able to play Gibbon: Beyond the Trees today.
Also announced were:
We Are OFK - launching this Summer
Gunbrella - set to release in 2023
Wildfrost - set to release this holiday season
Soundfall - available now
Totally Accurate Battle Simulator - launching this Summer
Batora: Lost Haven - launching this Fall
ElecHead - launching this Summer