Call of Duty
Everything We Know About Warzone Season 5 So Far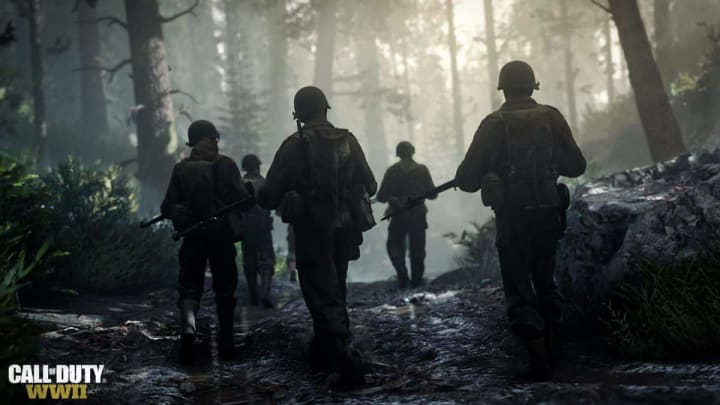 We've compiled a list of everything we know about the next season of Warzone, Season 5. / Activision
We've compiled a list of everything we know about the next season of Warzone, Season 5.
Despite the onslaught of hackers, cheaters, and illicit behavior in Warzone, players are still looking forward to engaging with Season 5. This season is sure to be a major transition for the series considering its proximity to the next title, Call of Duty (COD): Vanguard. Perhaps this is why Activision has been extremely tight-lipped about what to expect from Season 5. Is the developer using its battle royale to lead into the next release?
Warzone Season 5 Explained
Warzone's next season of content, Season 5, will launch between Aug. 9—11. Season 4's Battle Pass officially expires on Aug. 9, but Activision has historically made its biggest releases on Wednesdays—of which the next is Aug. 11.
A concrete date will likely be announced within the week.
Leaks suggest that this season could feature a hacking-theme.
Speaking of, the Season 5 Battle Pass will likely drop around the same time its corresponding season goes live. There isn't a lot of concrete information concerning the pass that we can get into here, but, traditionally, the pass has at least 100 ranks of rewards that include various rewards from blueprints to entirely new operators—which we know to be named "Kitsune," "Kingsley," and "Surge."
Players can purchase the normal Battle Pass for 1000 COD points. The Battle Pass Bundle, however, costs 2400 COD points and skips 25 ranks.
New weapons in Season 5 could include the categories passed over by Season 4. After all, who can truly get enough of powerful sniper rifles and shotguns? From the promotional image leaked for Season 5, we know the Tech-9 SMG will be making an appearance. We also expect a new melee weapon to come through considering the experimental nature of the Mace released recently. Could designers be looking to branch out from the standard combat knives?
Whatever we see, don't be surprised if there's a certain era-aesthetic spin to it.
We'd encourage players not to be surprised by the enduring presence of gunships, either.
Season 5 will also see some changes coming to our beloved Verdansk. With its launch so close to the next main COD release, some assume that this season will become the bridge for those looking to jump straight from the battle royale into the next game. Will Verdansk see a major shift to a World War II-era aesthetic in the next few weeks to match the next title? Or will it be released altogether with a preview map?
We're sure to have more information as we approach the beginning of Season 5. It's no uncommon for developers to drop major content post-launch.
Players expect Season 5 to be the last major Warzone season before the release of the next main series release, "Vanguard"—considering most Battle Passes last around 60 days. That would lead us into the beginning of October, leaving barely a month until November when Activision tends to make its biggest COD-related releases.