Everything You Need to Know About Drumbeat Island in Lost Ark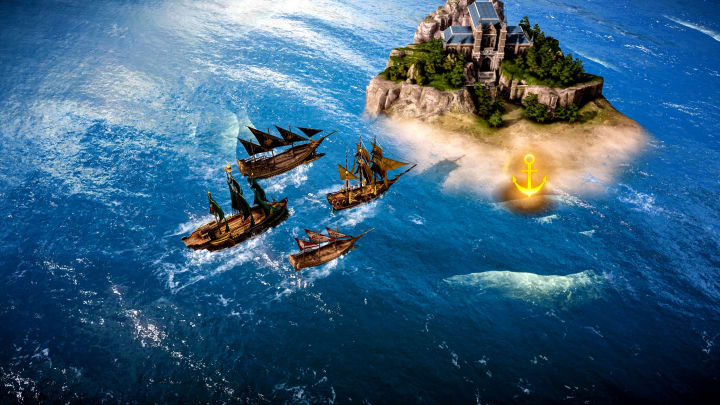 We've put together a guide to everything players need to know about Lost Ark's Drumbeat Island. / Image courtesy of Smilegate RPG
We've put together a guide to everything players need to know about Lost Ark's Drumbeat Island.
When it comes to games with as long of a career as Lost Ark, it's no surprise some players may just be discovering certain parts of map⁠ — especially since the game has just been ported to a western audience. Arkesia, itself, is a vast landscape made up of several continents split by oceans and peppered with tiny islands that are easily missed if not directly mentioned.
One of those islands is Drumbeat Island.
Lost Ark: Drumbeat Island Guide
Drumbeat Island is a decent-sized island location off the eastern coast of North Vern. It can also be found traveling northeast from Death's Hold Island and northwest from the Island of Fortuna. It is made up of two halves cut almost entirely horizontally across by its own personal bay.
This island is one of the possible spawn locations of Procyon's Compass quests. These can be found by selecting the compass icon on the bottom bar of the minimap. This will bring up the Procyon's Compass event quest window where players can pick and choose from an assortment of available events. Ocassionally, Drumbeat Island is chosen as that day's Adventure Island.
All players have the potential to pick up the Drumbeat Island Token item — a unique, unsellable, indestructible item that is acquired by chance after completing some of the co-op quests available there.
Drumbeat Island has two quests that can be picked up from Scholar Orbitan:
Mysterious Object ⁠— Reward: Pirate Coin x10,000
With Doubts ⁠— Reward: Gienah's Coin x1,000
"Mysterious Object" tasks players with interacting with and looking through telescopes to find items falling from the sky. Meanwhile, "With Doubts" involves a mini-game where players smash green blob mobs.