CSGO
Evil Geniuses Introduces 2022 CS:GO Roster, Adds EVY to Coaching Staff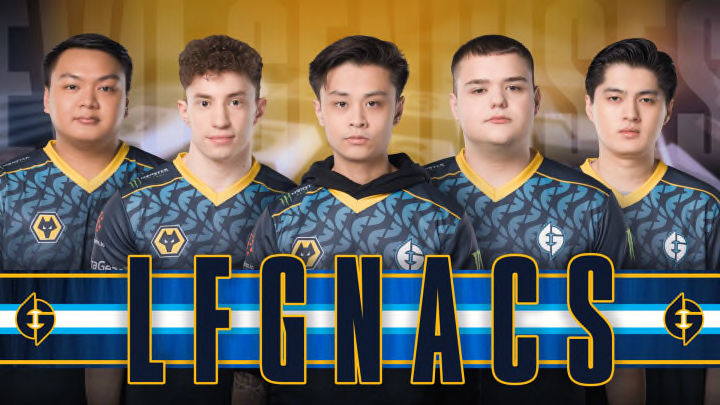 Evil Geniuses has officially unveiled its new North American Counter-Strike roster for 2022. / Image courtesy of Evil Geniuses
William "RUSH" Wierzba, Jake "Stewie2K" Yip, and Timothy "autimatic" Ta will join returning members Vincent "Brehze" Cayonte and Tsvetelin "CeRq" Dimitrov on the Evil Geniuses CS:GO roster for 2022, the North American organization announced Saturday.
Additionally, Evil Geniuses has added Paolo "EVY" Berbudeau as an assistant coach, teaming them up with head coach Damien "maLeK" Marcel and analyst Juan "Hepa" Borges as the brain trust for the squad.
"After a disappointing end to 2021," Evil Geniuses said in a blog post, "the goal was simple: build a team that could dominate on a global scale and bring trophies home to North America.
"No team has a chance without a coaching staff that can prepare them to win. maLeK's run at G2 as Head Coach saw his team challenge for the scene's most coveted championships, most recently making the grand finals for both the PGL Major Stockholm and IEM Cologne in 2021. maLeK rounds out his coaching staff with another former G2 coach, EVY, who will join Evil Geniuses as the team's assistant coach along with Hepa, the team's analyst, who was previously with Team Liquid."
After parting ways with Peter "⁠stanislaw⁠" Jarguz, Michał "⁠MICHU⁠" Müller, Owen "⁠oBo⁠" Schlatter, and Damian "⁠daps⁠" Steele in recent months, Evil Geniuses will look to get back to its winning ways starting this weekend.
The rebuilt Evil Geniuses roster is set to make its debut on Sunday, Jan. 30, against Team Vitality in the BLAST Spring Group Stage Tournament.
The 2022 Evil Geniuses CS:GO roster is:
William "RUSH" Wierzba
Jake "Stewie2K" Yip (IGL)
Timothy "autimatic" Ta
Vincent "Brehze" Cayonte
Tsvetelin "CeRq" Dimitrov
Damien "maLeK" Marcel (Head Coach)
Paolo "EVY" Berbudeau (Assistant Coach)
Juan "Hepa" Borges (Analyst)