Ezio Auditore Heading to Fortnite, According to Leaks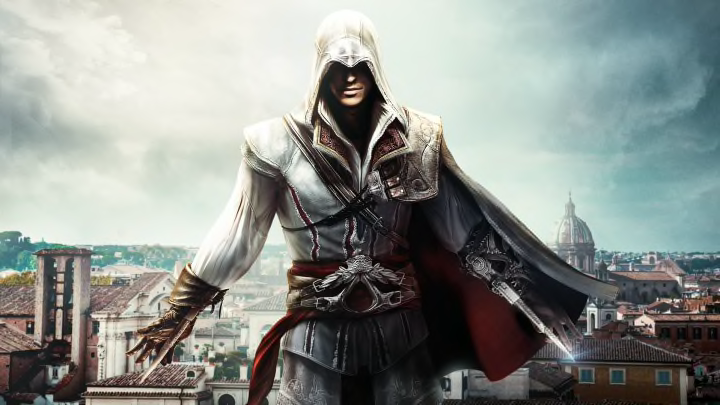 Image courtesy of Ubisoft
Ezio Auditore could be the latest character to make their way to Fortnite, in a new Assassin's Creed crossover.
Some exciting new leaks have surfaced in the Fortnite community. It seems Ubisoft is set to collaborate with Epic Games to bring Assassin's Creed inspired cosmetics to Fortnite. The battle royale has seen the arrival of a number of iconic video game characters over the years, from God of War's Kratos to Halo's Master Chief.
Now it seems that arguably the most well-loved Assassin's Creed protagonist, Ezio Auditore, is joining the roster.
Ezio Auditore Heading to Fortnite, According to Leaks
A number of reliable Fortnite leakers have revealed details for the upcoming crossover. On Twitter, @FortniteBR tweeted out a glimpse at Ezio's Outfit (with alt style), a new emote, and a new Harvesting Tool.
It seems fans can look forward to an Outfit of Ezio in his full Assassin's garb, with variants that show him with and without his hood. In addition, players can pick up the Hidden Blade"= Harvesting Tool and the Assassin's Strike built-in emote.
At the time of writing, there's no timeframe for when we might see this collaboration hit the in-game store. It seems that Ezio will be added as part of the Gaming Legends series, likely in honor of the Ezio Collection having recently made its way to the Nintendo Switch.
Keep you eyes peeled for an official reveal from Epic Games.