F1 Manager 2022 Fuel Commands Explained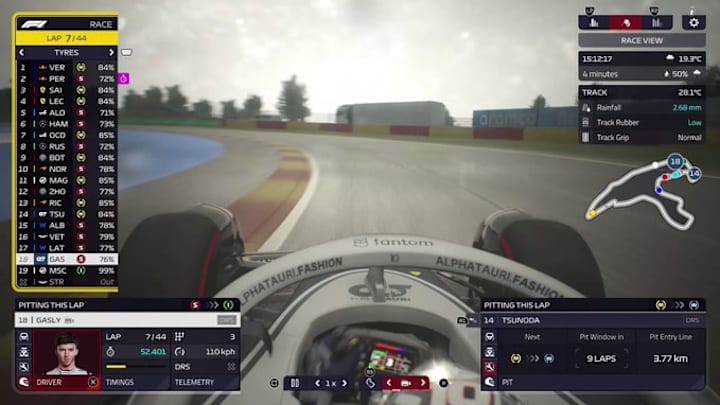 Photo by Frontier/EA
F1 Manager 2022 Fuel Commands allow players to change how much fuel drivers burn during sessions.
F1 Manager 2022 puts players in the role of Team Principal for Formula 1 teams throughout a season. During your practice, qualifying and race sessions, players have multiple options to change how a driver operates. Those three categories are Pace, Fuel and ERS. Each Command has detailed insights into how it will affect a driver.
Here's everything you need to know about Fuel Commands in F1 Manager 2022.
F1 Manager 2022 Fuel Commands Explained
There are three Commands for Fuel. Those commands, and how they affect drivers, are as follows:
Conserve - Increase lap times, burn least amount of fuel per lap
Balanced - No change to lap times, burn standard amount of fuel per lap
Push - Decrease lap times, burn the most amount of fuel per lap
Changing to a Command will update how the driver's performance throughout the course of a lap.
Photo by Frontier/EA, screenshot taken by Max Mallow
Players have to manage as best as possible Pace, Fuel and ERS during a race to get the top performance out of drivers. Cranking everything up will put drivers in a dangerous scenario, but turning everything down won't put them in the best place to succeed during races.
F1 Manager 2022 is available on PlayStation, Xbox and PC.