Fabian Schar FIFA 20: How to Complete the Player Moments SBC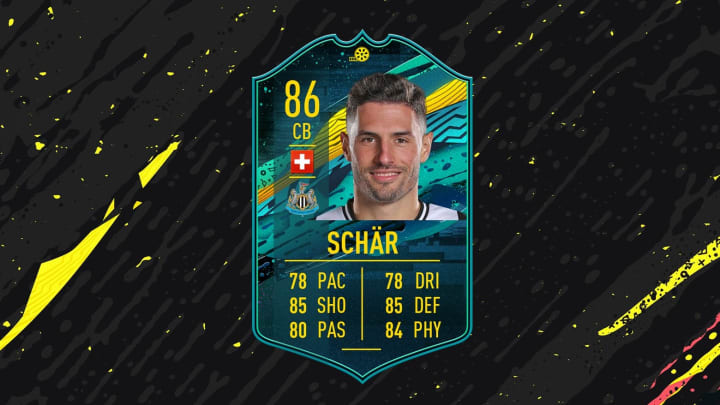 Fabian Schar of Newcastle United received a Player Moments SBC / Photo by EA Sports
Fabian Schar FIFA 20 received a new Player Moments Squad Building Challenge on Wednesday for his stunning goal against Burnley last year.
Player Moments cards are special SBCs or objectives that honor a special moment in a player's career. It's a new card type introduced for FIFA 20 Ultimate Team and it opens up endless possibilities for content.
Players such as Hakim Ziyech, Angel Di Maria and Bernardo Silva are some of the popular Player Moments cards in FUT 20 so far.
Fabian Schar FIFA 20: How to Complete the Player Moments SBC
Here's how to complete the Fabian Schar Player Moments SBC:
Segment 1
# of Players from Premier League: Min. 1
In-Form Players: Min. 1
Squad Rating: 83
Team Chemistry: 75
# of Players in the Squad: 11
REWARD: Premium Mixed Players Pack
Segment 2
Squad Rating: 85
Team Chemistry: 70
# of Players in the Squad: 11
REWARD: Premium Gold Players Pack
Player Moments Schar should initially come in around 100,000 coins based on similar segments on FUTBIN. The card becomes a 92 rated defender with an Anchor chemistry style applied. If you did Flashback David Luiz and are looking for a Premier League defender to partner with him, pick up Schar.
Fabian Schar's SBC is available for three days.