Fall Guys to Let Players Build Their Own Levels in New Creative Mode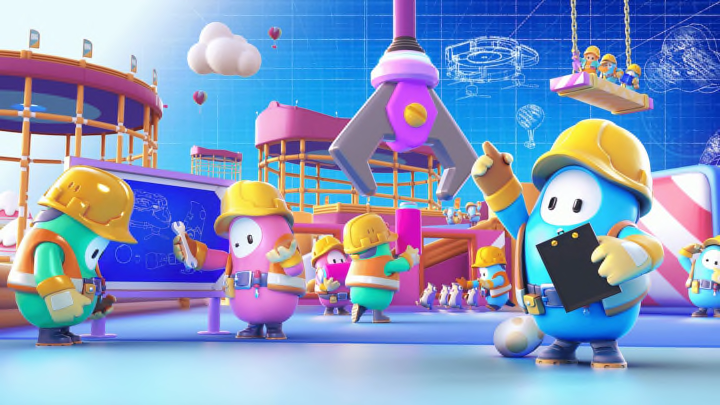 Fall Guys Creative is coming in Season 4. / Mediatonic
Fall Guys players will finally be able to build and create their own levels and rounds in a new Fall Guys Creative mode.
In what's certainly been a long time coming, Fall Guys players will soon be able to create their own complex and creative levels and rounds thanks to Fall Guys Creative. According to developer Mediatonic, "Builder Beans can turn our iconic obstacles into chaotic courses and then share them with the community."
Players will be introduced to a new editor in order to build their own levels, which they'll then be able to share with the wider community. The feature will seemingly function similar to Epic Game's Fortnite Creative editor.
"You can generate a Share Code that you can share with friends to play in a private lobby called a Custom Show. If you want more Beans to blunder through your chaotic creation, you can go beyond the lobby and share it with the community," the developers said in an official post.
"We'll be curating Playlists—a new type of Show, which will include some of our favourite Fall Guys Creative Rounds. You can find the new Playlists in the Show Selector."
When Does Fall Guys Creative Start?
Fall Guys Creative is set to roll out alongside the start of Fall Guys Season 4: Creative Construction, launching May 10th.
Mediatonic have revealed that more details and information will be made available as we approach the launch of Season 4. However, the team have confirmed that all future rounds made by Mediatonic will also be made using the new editor, so players will have the same tools to work with as the developers.