Top Games
Far Cry 6 Ubisoft Connect Rewards: Full List of Rewards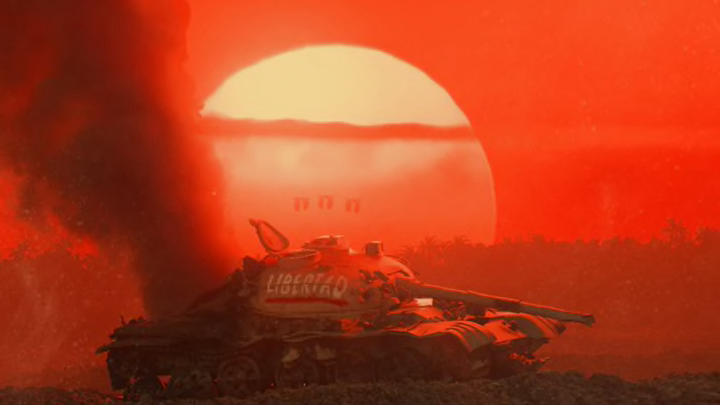 Far Cry 6 / Credit to Ubisoft
These are all of the Far Cry 6 Ubisoft Connect rewards players can receive for linking the game to their Ubisoft account.
Ubisoft Connect rewards are in game items players earn access to by linking a game to their Ubisoft account. Some of these items are free and some of these items must be purchased with Units - a currency players acquire as they level up their Ubisoft account through in game challenges.
Far Cry 6 Ubisoft Connect Rewards
This is a list of all of the Ubisoft Connect Rewards players can earn in Far Cry 6, as well as their price in Units.
High-Caliber Beats (LMG skin) - 100 Units
Mixtape (sniper skin) - 60 Units
Basic Materials Pack - 30 Units
Chorizo Chibi - Free
Far Cry 6 Ubisoft fan kit - Free
Fire and Ice Bundle - Free
Fighting Fury Bundle - Free
Revolucion Bundle - Free
Yaran Pesos Pack - Free
To receive the rewards players must access Ubisoft Connect. PC users can press Shift+F2 to open Ubisoft Connect and console players can open their menu and find the Ubisoft Connect tab. Ubisoft Connect also allows players to see their progress on in-game challenges as well as their current amount of Units.