Fastest Way to Level Up Battle Pass in Warzone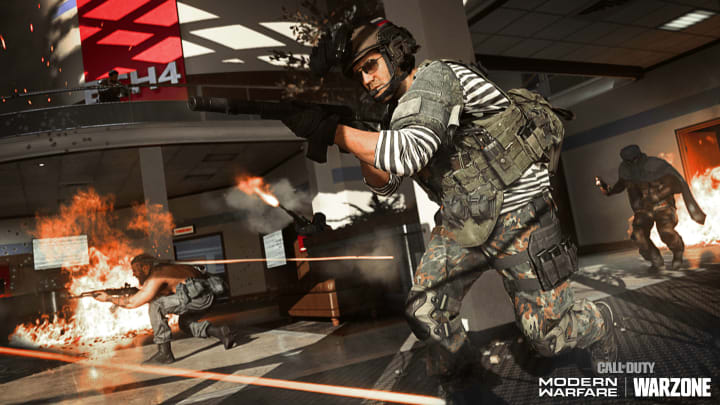 The fastest way to level up the battle pass in Warzone combines several sources of experience. / Photo by Infinity Ward/Activision
The fastest way to level up the battle pass in Warzone is, simply and unfortunately, to play the game well and frequently. There's no quick cheat to the top tiers of the pass beyond solid play, but here are some tips to help you maximize your gains.
Roughly each minute of Warzone gameplay appears equal to 1% of a battle pass tier, and every 1,000 experience equates to about 1% of a tier. As a result, simply surviving as long as possible in a Warzone match can rack up experience quickly as you gain bonuses for outlasting other players.
Playing in duos and squads can be helpful, as that allows you to play more aggressively with your teammates to back you up.
Fastest Way to Level Up Battle Pass in Warzone
Another important source of experience is the list of challenges players can complete. Daily and weekly challenges offer solid sources of experience, and can occasionally allow entire tier skips. Officer challenges can also be found in the Barracks menu, and can be completed for more experience. Ultimately, challenges are the most reliable way to accrue experience.
Missions are another solid way to earn experience. Although they can be more difficult than challenges and don't offer incredible rewards, truly maximizing experience gains means using as many avenues as possible.
Mastery challenges are the most experience rich challenges, but they're also typically the most difficult. Setting them as long term or passive goals can be useful.
Finally, completing Trials gives experience in short bursts of time. They can only provide their rewards once, so if you've done them in previous seasons you're out of luck this time. If not, they're probably the fastest way to level up the battle pass.