FaZe Clan Drops Fortnite Pro Cented After Using Racial Slur on Stream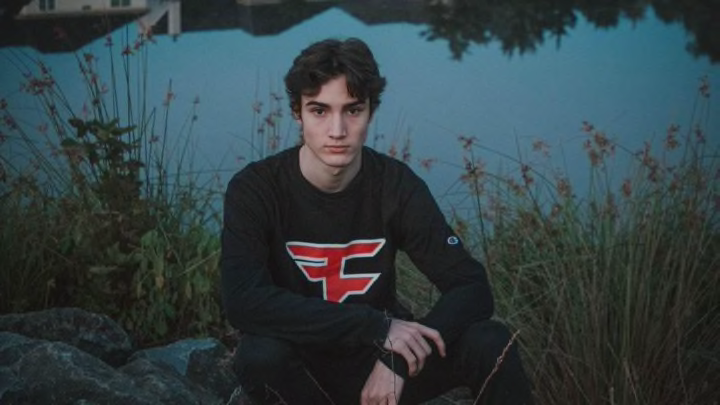 Image courtesy of FaZe Clan
FaZe Clan has dropped Fortnite pro Evan 'Cented' Barron after he spoke a racial slur during a livestream.
The 19-year old Fortnite player posted to Twitter yesterday saying that he had "mutually parted ways" with FaZe Clan. The decision happened after a clip surfaced of Cented using a racist slur during another player's livestream.
In the clip, Cented is heard joining another player's voice channel, greeting them with the racial slur, before being informed that the stream was live.
FaZe Clan were swift to issue a statement on the matter, saying, "FaZe is constantly evolving and we expect our members to do the same."
"Cented is permanently removed from FaZe due to his use of hate speech. We, and the gaming community at large can't tolerate discriminatory language any longer."
Cented issued his own apology in the form of a Twitlonger, saying that he "should've known better."
"I can't hide behind my age or cluelessness for leaving a word like that in my vocabulary. It shouldn't be in my vocabulary at all. As an adult, I should know better. I had all the information in front of me for knowing better and still chose to act wrongly. For that, I am sorry."
Cented joined FaZe Clan in March 2021, having previously played for Team Liquid. It's unclear what the player's next move will be, but he'll need to do some serious work to regain trust in the eyes of the community.