Faze Clan Rocket League Signs Firstkiller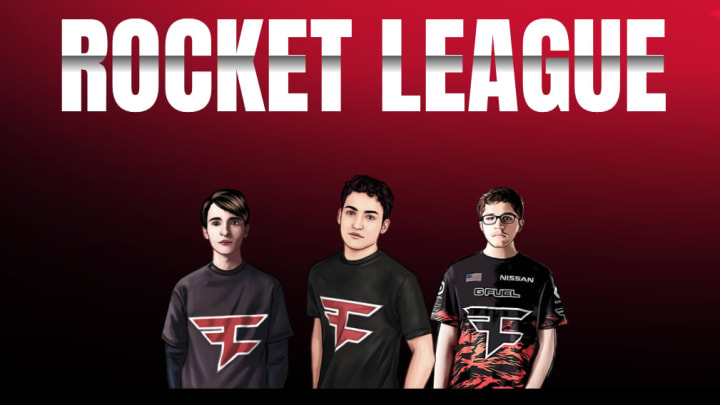 Photo courtesy of Faze Clan
Faze Clan dropped a bomb on the Rocket League Champion Series (RLCS) scene Friday when they announced the signing of Jason "Firstkiller" Corral.
Firstkiller was first picked up by Ghost Gaming shortly after turning 15 and meeting the eligible age to compete in the Rocket League professional scene. He never played a game for Ghost Gaming though and only remained on their roster for nine days before moving to Rogue.
Faze Clan's signing of Firstkiller could almost be viewed as a trade since he will be replacing Jirar "Gyro" Papazian on the roster, who was picked up by Rogue and be replacing Firstkiller.
Firstkiller took to Twitter to express his excitement for RLCS Season 11 and his confidence in the new Faze Clan roster. He will be joining Austin "Ayyjayy" Aebi and Braxton "Allushin" Lagarec.
Many expect this new trio to be a powerhouse as Firstkiller had already put up incredible individual performances despite Rogue's unsuccessful RLCS campaign. Meanwhile, Ayyjayy also put up impressive individual performances while Faze Clan pushed to the top six of North America last season.
Firstkiller, Ayyjayy, and Allushin sound like a terrifying team to face up against and are already expected to make a strong debut when RLCS starts back up. Given that Ayyjayy and Firstkiller were already putting up highlight clips on their own, RLCS viewers are eagerly anticipated watching the two stars play together.
Even discounting Ayyjayy and Allushin, Firstkiller alone has the potential to improve any team. Regarded as one of them, and possibly even the best player in the world, Firstkiller's mechanical skills are unfathomable and always entertaining to watch. Paired with the already gifted mechanics of Allushin and Ayyjayy just makes Faze Clan that much scarier.
While fans will have to wait and see if Faze Clan lives up to the expectation many are already outlining for them, they should be a fun team to watch in the RLCS no matter what. Is the powerhouse of Firstkiller just what Faze needs to go beyond the top six and make a title run? Only time will tell.