Top Games
FaZe Kalei Wins Top Twitch Streamer at The GameHers Awards
By Michael Grullon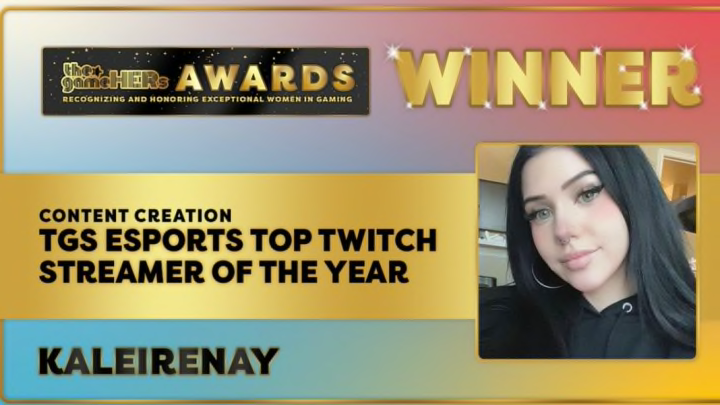 FaZe Kalei has won the Top Twitch Stream of the Year Award at the annual GameHers awards, courtesy of TGS Esports. / Photo Courtesy of The GameHers
FaZe Kalei has won the Top Twitch Stream of the Year Award at the annual GameHers awards, courtesy of TGS Esports.
The award race was a tough one, with Kalei being nominated alongside big-name streamers including LuluLuvely, AshleyRoboto, Ninjayla, and DivaTopia. After winning the award at this year's GameHers, she took to Twitter to show her excitement.
KaleiRenay had a very successful year, reaching over 500,000 followers on Twitch as well as joining FaZe Clan back in June for content creation. She has gained popularity for her CoD gameplay sessions and just chatting streams, where she watches shows and has engaging conversations with thousands of viewers.
Other winners at the GameHers awards include KrystalogyTV for Best Team Brand Ambassador and Sweeettails for Rising Star Streamer of the Year. To view the full list of winners, visit The GameHers official website.