FaZe Swagg Reveals Cold War MP5 as a Top SMG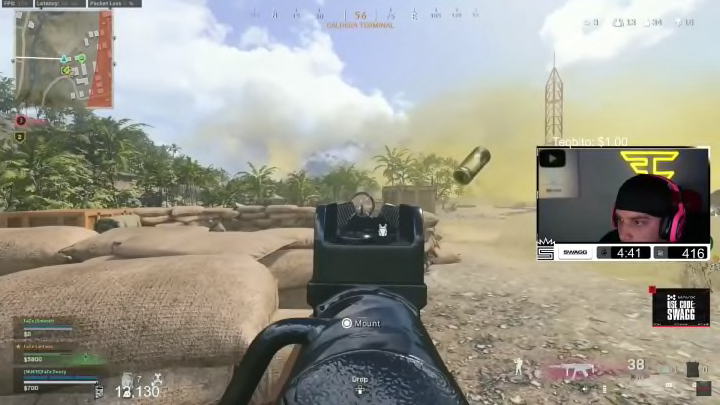 Activision, Swagg
Just this week on July 28, Warzone's Season 4 Reloaded was released and it definitely shook up the current meta.
Several of the game's best guns, such as the Marco, Blixen and the NZ-41, received much-needed nerfs. Now with the meta guns receiving nerfs, new guns have the chance to enter or reclaim their spot in the meta.
One of those guns with a chance to reclaim its spot in the meta is the MP5. No not the Modern Warfare MP5, but the Black Ops: Cold War MP5.
In the recent patch notes, the MP5 received two changes. "Max Damage Range increased to 10 meters, up from 7.6 meters," and "Neck Locational Damage Multiplier increased to 1.2, up from 1.01," These two changes make the MP5 once again a very viable weapon.
Because of the new buffs to the MP5, FaZe Swagg tried the gun out. Not only does he think the BOCW MP5 is one of the best SMGs, he believes it is THE best SMG in the game.
Swagg mentions that after its buff, the CW MP5 eliminates extremely fast. One of the reasons why is because of the increased damage range. He claimed that the gun used to have no range, which was why it was unsuccessful.
This is a Cold War weapon, meaning, there can only be a maximum of five attachments. But, thanks to the buffs, attachments can be spent somewhere else. Here is Swagg's BOCW MP5 build.
-Muzzle: Agency Suppressor
-Underbarrel: SFOD Speedgrip
-Magazine: STANAG 50 Round Drum
-Rear Grip: Serpent Wrap
-Stock: Raider Stock
These attachments make for a great hip fire weapon that can definitely play in the new meta. This gun can be played with any secondary weapon regardless of range.