FC 24 Red Players Are Coming Back During FC Pro Live Promotion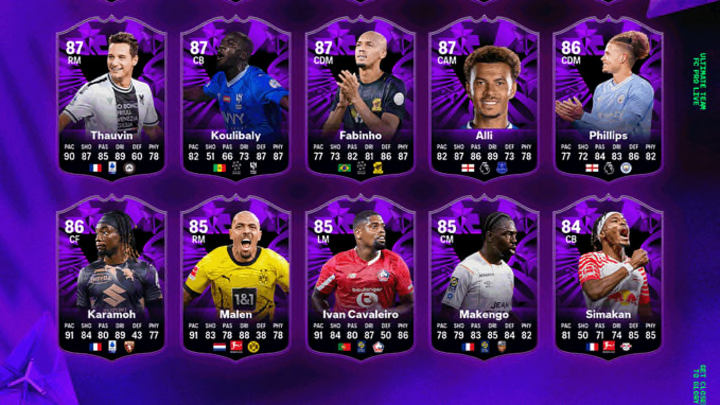 EA Sports
Big news for FC 24 Ultimate Team fans as EA Sports confirmed that Red Players are coming back during the FC Pro Live promotion as a special Evolution consumable.
FC Pro Live is the first Ultimate Team promotion tied to the professional side of the game. An exciting addition considering the esports side has long been neglected in game and this should give fans a push to get more involved. Promotional items will upgrade as the professional player tied to each item progresses in the FC Pro Open Season. For example, if Tekkz performs well and advances through the tournament, FC Pro Live Kalvin Phillips will receive upgrades.
Though, for UT fans, a major announcement might've gone unnoticed. That's right, Red Players are returning to Ultimate Team through a new means.
FC 24 Red Players Are Coming Back During FC Pro Live Promotion
"Celebrate competitive play by welcoming a fan favorite back to Ultimate Team—the beloved Weekend League red player items—with a twist. A new Champions Pro Objective during FC Pro Live will allow you to unlock Evolutions consumables to transform players in your club into red players, updating their item shell to that memorable color from Weekend Leagues past," EA Sports said in the FC Pro Live announcement.
As of launch, it's currently unknown when this objective set will be released. This promotion will have a shorter run time as well considering Black Friday is on the horizon. FC Pro Live items are set to leave packs on Nov. 22. So, the objective set will be released before then. A concern is obviously objectives being tied to Champions, but if it's released late players will have to wait a weekend to get the Evolutions consumable. Hopefully, as well, these Evolutions consumables are released multiple times throughout a year allowing players to continuously Evolve a specific Red Player.
We'll keep you up to date when the Champions Pro Objective set is released and how they Evolutions consumable will work.