FIFA 20 career mode changes were detailed Wednesday by EA Sports as fans continue to get excited for the franchise's next iteration.
FIFA 20 is set to introduce new changes player and manager career modes to freshen them up.
"We have heard the feedback coming from our players in the past years and we wanted to ensure that FIFA 20 will mark an important milestone not only for FIFA in general but especially for Career Mode fans. We strive to evolve and create experiences in FIFA that give our users more diversity and choice each year," EA Sports wrote in the patch notes.
Here's a list of new changes coming to FIFA 20's career mode.
FIFA 20 Career Mode Changes
Press Conferences
Press conferences will now influence a manager career mode. Press conferences will influence how team morale changes, how players grow and more over the course of a career mode.
Player Conversations
If press conferences are the main attraction, then player conversations are the sideshow feature. Managers can have one-on-one conversations with their players to talk about important team moments and what needs to be accomplished.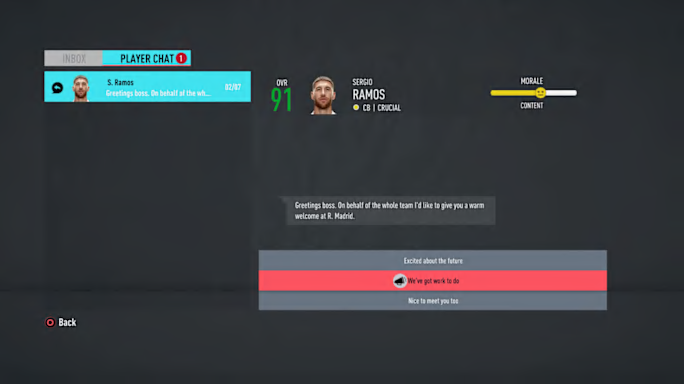 Player Morale System
Player morale is a new feature tied into both Press Conferences and Player Conversations. "Morale will be influenced by a multitude of different factors, ranging from play time and wage expectations to a player's performance on the pitch and how well the team is doing," EA Sports said in the notes.
For a list of more changes coming to FIFA 20 Career Mode, check out the Pitch Notes.
FIFA 20 releases Sept. 27 for Xbox One, PlayStation 4, Nintendo Switch and PC.
Photo courtesy of EA Sports