FIFA 20 Lightning Rounds: Schedule for Team of the Season So Far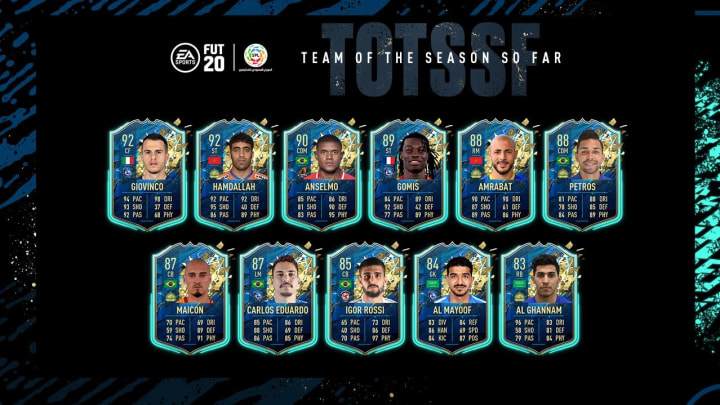 TOTSSF Saudi Pro League has been released / Photo courtesy of EA Sports
FIFA 20 Lightning Rounds are running consistently each weekend during the Team of the Season So Far promotion.
The time has come for FIFA's annual Team of the Season, or now Team of the Season So Far, because of COVID-19, and so far, squads have not disappointed. Watch as prices rise and drop on the market and packs fly out of the store as lightning rounds are approaching. Players may have had back pack luck in recent weeks or months but that could all change this weekend!
Like previous years, TOTS comes with lightning rounds for players to spend their coins or cash for an increased rate for special cards. Dreaming for Icons like Thierry Henry or TOTSSF Kevin De Bruyne, or being satisfied with strong cards such as TOTSSF Kovacic and gold rare Messi, lightning rounds are not to be missed if you have the resources as they pack better chances.
FIFA 20 Lightning Rounds: Schedule for Team of the Season So Far
Each week, expect lightning round to appear because of the release of two TOTSSF teams per week. There are many leagues left to be announced such as La Liga, Bundesliga, Serie A and Ligue 1, but the Premier League has given high hopes for future squads.
Packs will come in limited stock, ensuring frenzy to get every last pack.
Dates/When
Friday, Saturday and Sunday
Times, Packs and Chance/Rate
1 p.m ET for 50k packs (Rare Players Pack - 12 Rare Gold Players, 5% of 88+ rated)
2 p.m ET for 100k packs (Jumbo Rare Players Pack - 24 Rare Gold Players, 2.8% of 90+ rated)
3 p.m ET for 125 packs (Ultimate Pack - 30 Rare Gold Players, 3.4% of 90+ rated)