FIFA 20 ratings predictions have fans scrambling to figure out which players will be rated what in the upcoming entry in the video game franchise.
FIFA 20, dropping Sept. 27, is the next entry in EA Sports' soccer series. The game's currently in closed beta with lucky fans getting the opportunity to test the game out. Player ratings aren't confirmed yet, but that's not stopping people from guessing.
Here's who you can expect to be the five highest rated goalkeepers in FIFA 20.
FIFA 20 Ratings Predictions: Five Highest Rated Goalkeepers
5. David De Gea - Manchester United David De Gea is undoubtedly one of the best goalkeepers in the world. A consistent feature the game's Team of the Year, De Gea experienced a down year. He'll still be high rated, but he might not be the highest rated.
4. Manuel Neuer - FC Bayern Munich Manuel Neuer of Bayern Munich is the best GK in the Bundesliga. In turn, he's one of the best and highest rated keepers in FIFA each year.
3. Marc-Andre ter Stegen - FC Barcelona Another German goalkeeper, ter Stegen of Barcelona continues to make his claim for the best in La Liga. Expect him to make a jump this year into the top five.
2. Jan Oblak - Atletico Madrid Jan Oblak of Atletico Madrid is by far the best keeper in La Liga. He's overtaken Thibaut Courtois and ter Stegen so expect him to be in the top five.
1. Alisson Becker - Liverpool FC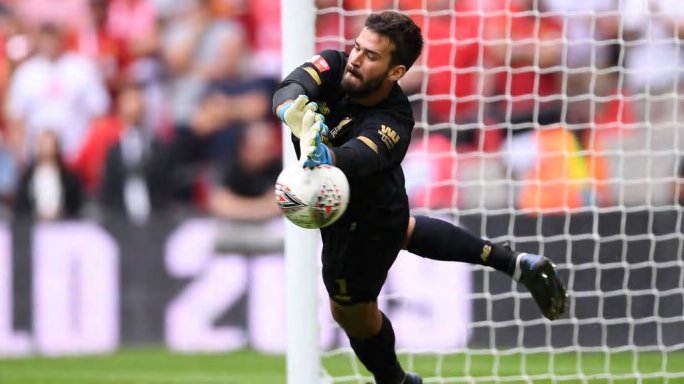 Alisson Becker. The best goal keeper in the world this past year. He won the Champions League with Liverpool, the Copa America with Brazil, the Premier League Golden Glove award and more. He'll be in the TOTY for sure, and he'll be in the top five.
Photos courtesy of Getty Images/EA Sports