FIFA 21 David Beckham: Icon and Special Edition Announced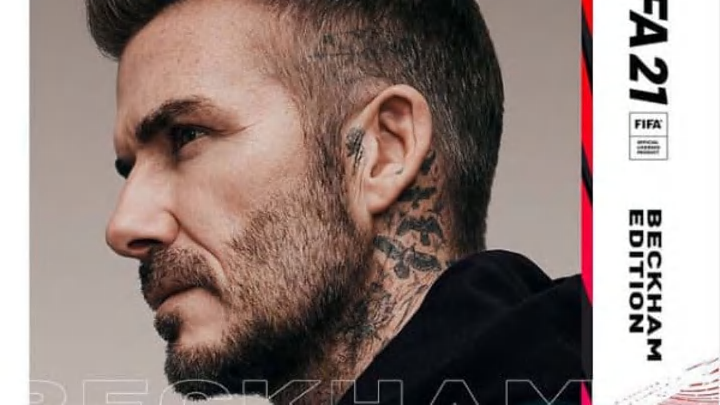 FIFA 21 David Beckham special edition was announced Nov. 18 as fans finally got a concrete answer to the rumors circulating around one of the greatest English footballers of all time.
FIFA fans originally found David Beckham in the game's code expecting him to be added as an Icon sometime in the near future. There were three versions appearing in the Transfer Market search feature which aligns with the rest of the Icons in Ultimate Team. Fans got an official confirmation when Beckham posted a photo on Instagram on Nov. 18.
FIFA 21 David Beckham: Icon and Special Edition Announced
"23 years later... so proud to be back on the cover," Beckham said in the Instagram photo's caption.
The interesting part is that, while fans expected the Icon version to arrive at some point in the year in the same way that Juan Roman Riquelme was added in FIFA 20, Beckham is receiving his own edition apparently.
At launch, Kylian Mbappe was the cover star of three editions of the game: standard, Champions and Ultimate. Perhaps Beckham is receiving a special edition exclusive to the next-generation consoles. Although, the next-gen version of FIFA 21 doesn't arrive until Dec. 4.
Regardless, Beckham is one of the most popular players of all time and fans have been crying out for him to be an Icon in FUT. FIFA 21 owners are excited to try him out in the various FUT modes.
UPDATE: 11/18 (1:20 p.m.): The FIFA 21 David Beckham edition was confirmed on EA Sports' website. Additionally, Beckham's Icon ratings will be announced Nov. 27 with his cards released on Dec. 4. Fans who play FIFA 21 before Jan. 15 will also get a special 86 rated Beckham card. The item is linked to Real Madrid and is a right midfielder.