FIFA
FIFA 21 Guaranteed What If Player SBC: How to Complete
By Max Mallow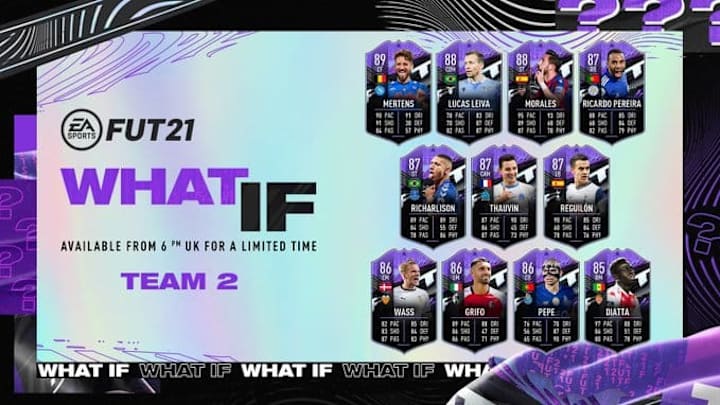 Photo by EA Sports
FIFA 21 Guaranteed What If Player SBC went live March 7 giving fans a guaranteed chance at getting a top card from the latest promotion.
EA Sports in recent weeks has opted for Party Bag SBCs were players can pack items from past promotions in FIFA Ultimate Team. Fans were disappointed it was released during the Future Stars promotion instead of a straight up Guaranteed pack. Now, EA Sports has chosen the latter for What If.
The What If items aren't the most overpowered in the game, but they have a chance at upgrading if teams complete a specific objective. It's a unique take on live items and one of the most interesting yet in FUT's history.
FIFA 21 Guaranteed What If Player SBC: How to Complete
Here's how to complete the Guaranteed What If SBC in FIFA 21:
One Segment
Squad Rating: 85
Team Chemistry: 30
# of Players in the Squad: 11
The Squad Rating is a little high, especially considering prices are inflated with the Prime Icon Moments and Lionel Messi POTM SBCs out and about. The low chemistry should offset the price nicely though. There are some great cards in the promotion like Dries Mertens, Martin Odegaard, Kevin Mbabu and more. But, also, there are some stinkers.
The SBC expires in a week.