FIFA 21 Team of the Year Start Date Confirmed for Jan. 22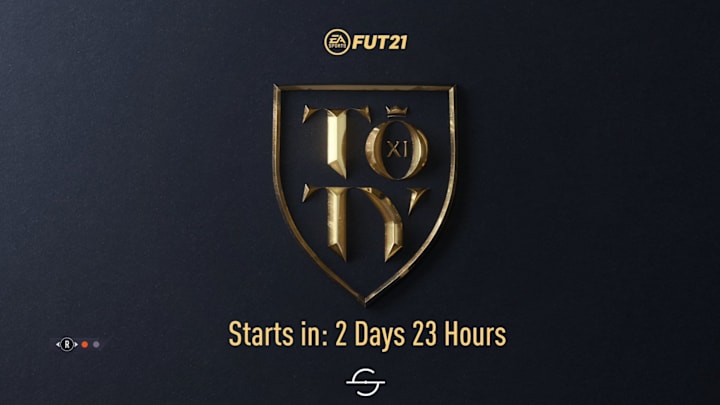 Photo by EA Sports
FIFA 21 Team of the Year start date was officially announced confirming the promotion will start Jan. 22 at 1 p.m. ET.
The FIFA Ultimate Team community is gearing up for the most anticipated promotion of the year. Team of the Year celebrates the best performing players from last year in a single starting XI plus a 12th man. These items receive the biggest statistic boosts across all categories each FUT cycle. They are usually the most expensive cards in the game as well.
FIFA 21 Team of the Year Start Date Confirmed for Jan. 22
EA Sports traditionally spreads out the Team of the Year releases. The developer will first release the goalkeeper and defenders in packs for a limited time. That group will be taken out as midfielders enter packs and the cycle repeats again for attackers. After the attacking core is released, the full squad will be in packs for a limited time.
There will also be a slew of lightning rounds, objective and SBC cards, upgrade packs and more throughout the course of the promotion.
FIFA 21 Team of the Year officially starts Jan. 22 at 1 pm. ET.