FIFA 21 Team of The Year Voting Date Announced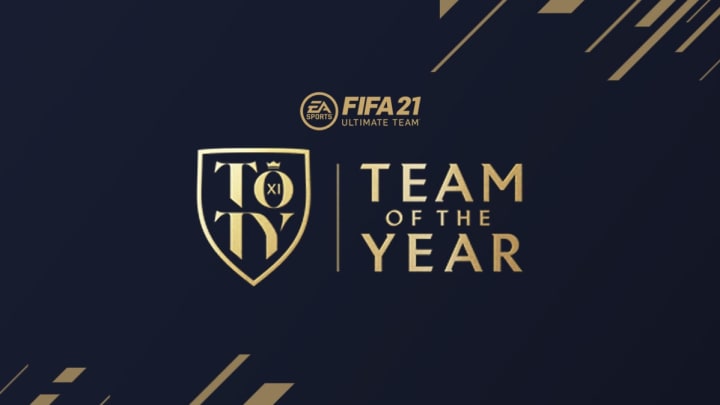 Players will have the ability to vote on who they think should be in the Team of The Year. / Photo by EA Sports/FIFA
At long last EA Sports have finally shed some light on the highly anticipated FIFA 21 Team of The Year. Here is what we know so far.
What Is Team of The Year?
How many from last year's TOTY will we see in the FIFA 21 Installment? /
The Team of The Year event is arguably the biggest promotion in all of FIFA. At the start of every new year, EA Sports release a squad of 11 of the best players from the previous year. This usually follows in tandem with the Ballon D'Or award that is given to the best player in the world in the previous season. However since the ceremony did not take place this time due to the ongoing COVID-19 pandemic, it seems that EA may be choosing to do things a little differently this time around.
FIFA 21 Team of The Year Voting Announced
Lewandowski is the player that certainly deserves a spot in the TOTY after his endeavours for Bayern last season. / Pool/Getty Images
On Wednesday, EA Sports announced on their Twitter that FIFA players and fans will be given the opportunity to vote on who they think deserves to be featured in the upcoming installment of the TOTY promotion. While there are a few players that ought to be a shoe-in for the event this year, like the current FIFA Men's Player of The Year award winner Robert Lewandowski, it still remains to be seen who else the fans think deserves to receive one of these highly coveted cards.
FIFA players will be able to cast their ballots for the Team of The Year starting on Jan. 7. Once the voting has gone live, all you have to do in order to cast your ballot is visit the Official FIFA 21 Website and click on the Team of The Year tab that will be available on the 7.
We still don't have an official release date for the FIFA 21 Team of The Year, but we will be sure to update you when the information is made public.