EA Reveals Top 100 Rated FIFA 21 Players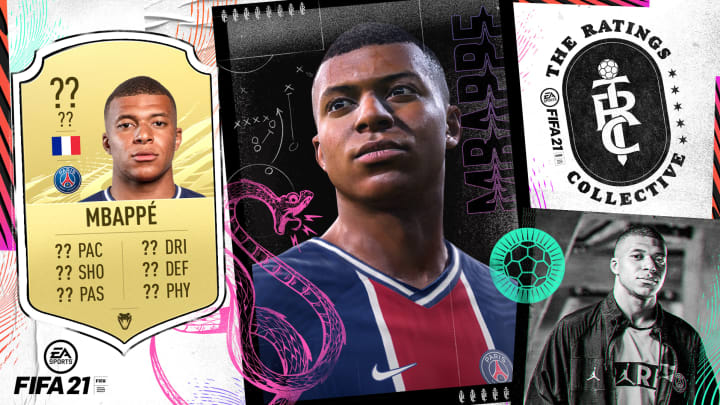 Mbappe made the top 10 best-rated players in FIFA 21. / Photo by EA
EA Sports revealed the top 100 rated players for FIFA 21 on Thursday, featuring several of the world's most prominent players.
At the top of the list is FC Barcelona star Lionel Messi, sporting a 93 over all rating. Just behind him is Cristiano Ronaldo of Piemonte Calcio at 92 over all, Robert Lewandowski of Bayern Munuch at 91 and Kevin De Bruyne of Manchester City at 91. Neymar Jr. rounds out the top five with a 91 over all.
FIFA 21's cover athlete, Kylian Mbappe of Paris Saint-Germain, also cracks the top 10. His 90 over all is good for eighth place on the list.
See the top 10 below, with ratings in parentheses:
Lionel Messi, FC Barcelona (93)
Cristiano Ronaldo, Piemonte Calcio (92)
Robert Lewandowski, Bayern Munich (91)
Kevin De Bruyne, Manchester City (91)
Neymar Jr., Paris Saint-Germain (91)
Jan Oblak, Atletico de Madrid (91)
Virgil van Dijk, Liverpool (90)
Kylian Mbappé, Paris Saint-Germain (90)
Mohamed Salah, Liverpool (90)
Sadio Mané, Liverpool (90)
The full 100-player list can be perused on the official EA FIFA 21 website. More ratings will be released as part of the Ratings Collective Campaign building excitement among fans of the FIFA series.