FIFA
FIFA 21 What if Promotion Loading Screen Hints at Gameplay-Tied Upgrades
By Max Mallow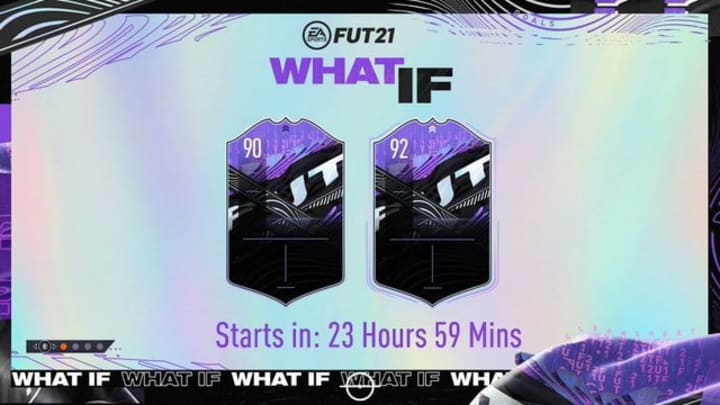 Photo by EA Sports
A FIFA 21 What if promotion loading screen was released a day ahead of the new promotion starting on Feb. 26.
FIFA 21 What if was leaked in the Xbox Store and fans are curious what the event will entail. EA Sports has already introduced two new promotions to Ultimate Team this year including Rulebreakers and Freeze. Those two promotions had similarities to Ultimate Scream and FUTMAS, but this seems like a brand-new event.
The loading screen features the new card design seen in the leak. It is a purple and black item that once again hits home on how point the design team is for FUT. As content creator Nepethenz pointed out, the loading screen the words Goals and Clean Sheets can be seen.
FIFA 21 What if Promotion Loading Screen Hints at Gameplay-Tied Upgrades
Rumors tied to the event stated that this event would entail special items that would upgrade through in-game performances.
It is a card type and feature fans have cried out for and it seems EA Sports is finally delivering on that front. It seems the cards will upgrade if players complete an in-game task. That task might be keeping clean sheets for defenders, assists for midfielders or goals for attackers.
FIFA 21 What if starts Feb. 26 at 1 p.m. ET.