FIFA
FIFA 21 'What If' Promotion Revealed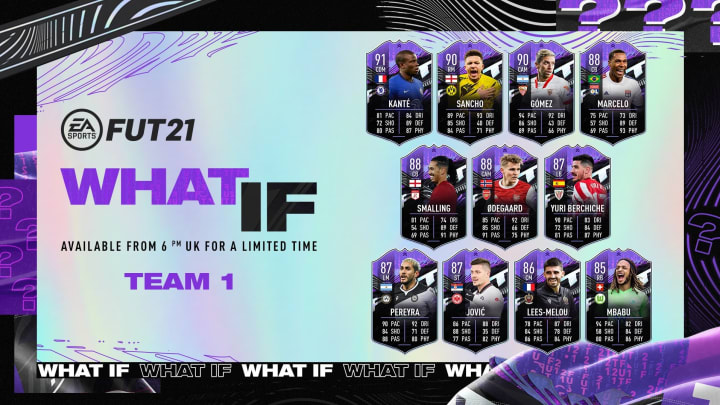 EA Sports has released a brand new promotion titled "What If" in FIFA 21 Ultimate Team. Here is everything that we know about it.
FIFA 21 'What If' Promotion Revealed
What is It?
The "What If" promotion, which has been dubbed by the developers as "the spiritual follow up of sorts to Headliners" is a brand new event created by EA Sports to honor players who haven't necessarily been getting all the headlines this year.
The promotion, which had previously been leaked on the Xbox Store, offers players even more dynamic cards for people to add to their Ultimate Team. However, unlike Ones-To-Watch or Headliners, these cards will see their stats receive an overall increase of +2 based on the overall performance of the teams to which these players belong to. How it will work is as follows:
For the Attackers and Midfielders, their stats will receive a one-time boost of +2 to their stats if their clubs manage to score at least 6 goals in their next 5 league games.
Defenders and Goalkeepers will receive an upgrade if their club manages to keep a clean sheet in their next 5 league games
"What If" Team 1 has been released in the FUT store following the announcement earlier Friday, with "What If" Francesco Caputo being the Objectives player for this promo alongside a special Raphinia SBC.