FIFA
FIFA 22 80+ Premier League Player Pick: How to Complete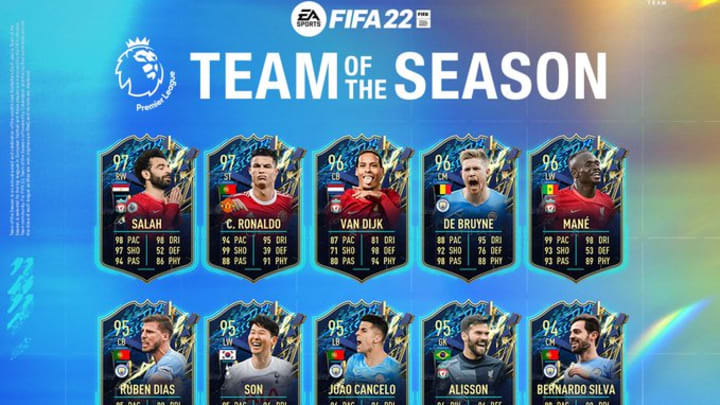 Photo by EA Sports
FIFA 22 80+ Premier League Player Pick went live May 9 during Team of the Season giving fans a great opportunity to earn some of the newest and best cards in the game.
EA Sports makes a habit of Mondays being the "Upgrade Day" by releasing numerous repeatable SBCs. Those drops vary from player picks, double upgrade packs and more. EA Sports released a plethora of options for the Premier League TOTS including an 80+ Premier League Player Pick SBC that's repeatable.
FIFA 22 80+ Premier League Player Pick: How to Complete
Here's how to complete the 80+ Premier League Player Pick SBC in FIFA 22:
One Segment
Rare Players: 5
Player Level: Min. Gold
Team Chemistry: 55
# of Players in the Squad: 11
Completing the SBC will grant a player pick that contains three items, all rated 80 or higher and from the Premier League. These were featured in the Premier League Cup rewards, but now they're here for three more days and they're repeatable. EA Sports also released a Premium Premier League Upgrade SBC that's repeatable and a Premier League 83+ x5 Upgrade. Plenty of content for fans to rinse and repeat in hopes of getting TOTS cards like Cristiano Ronaldo, Sadio Mane and Mohamed Salah.