FIFA
FIFA 22 82+ Passing Guaranteed SBC: How to Complete
By Max Mallow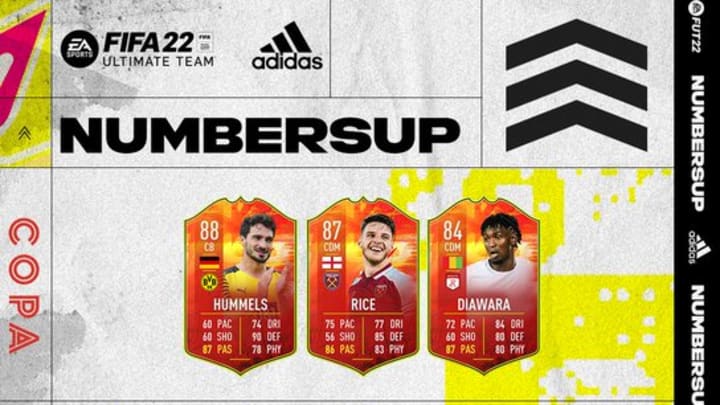 Photo by EA Sports
FIFA 22 82+ Passing Guaranteed SBC packs were released Nov. 15 during the Numbers Up promotion giving players a chance to pack some high rated items.
EA Sports released three new FIFA 22 upgrade packs breaking from the norm of either 75+ Upgrade packs or 78+ Player Picks. These repeatable packs are centered around the upgrades given to players for the Numbers Up promotion. Each pack grants a player with 82 or more in a specific statistic category. The three statistical categories are as follows:
FIFA 22 82+ Passing Guaranteed SBC: How to Complete
Here's how to complete the 82+ Passing Guaranteed SBC pack
Player Level: Min. Gold
Rare Players: Min. 6
Team Chemistry: 30
# of Players in the Squad: 11
This is the most expensive SBC of the bunch coming in around 6,500 coins per squad. But, this is the pack that is probably the most rewarding over time. There are only 76 rare gold players in the game with 82 passing or higher. Results will definitely vary, but this appears to be your best shot at packing high rated items.
Apart from the Numbers Up items that will be featured in this pack, names like Neymar Jr., Lionel Messi, Cristiano Ronaldo and Heung-min Son are some of the names you could pack.