FIFA
FIFA 22 84+ Player Pick SBC: How to Complete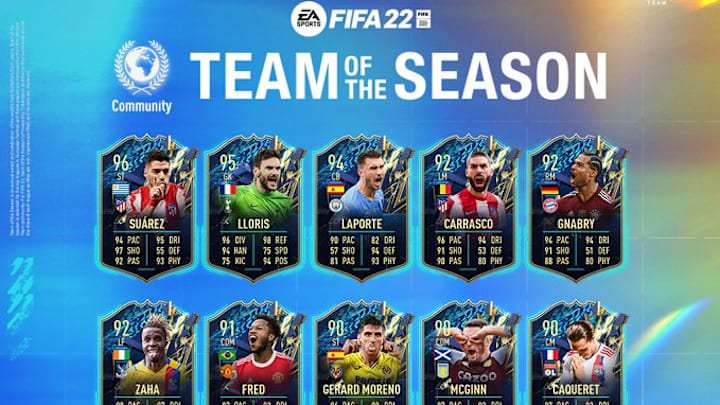 Photo by EA Sports
FIFA 22 84+ Player Pick SBC was released May 3 alongside the guaranteed Eredivisie TOTS Pack.
Team of the Season is underway and EA Sports are releasing a plethora of upgrade SBCs for players to try and secure those coveted players. EA Sports already released an 86+ Double Upgrade, 82-88 Upgrade, the 80+ EFIGS 2x Pack and 80+ Player Pick. The latest 84+ Player Pick SBC has steeper requirements.
FIFA 22 84+ Player Pick SBC: How to Complete
Here's how to complete the FIFA 22 84+ Player Pick SBC:
One Segment
Squad Rating: 83
Team Chemistry: 70
# of Players in the Squad: 11
As mentioned, this is a steep requirement comparing it to the 80+ Player Pick. Completing the SBC will grant a player pick containing three choices. Players can also start to stack these player picks in anticipation for TOTS squads like the Premier League and more. Keep in mind that prevents players from opening packs though.