FIFA 22 85+ Triple Upgrade: How to Complete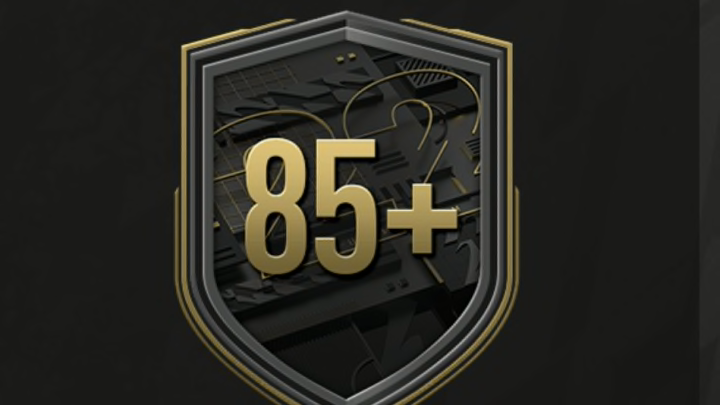 A new 85+ x3 upgrade SBC has been added into FIFA 22 Ultimate Team. / Photo Courtesy of FUTBIN
The latest content drop in FIFA 22 Ultimate Team includes a new upgrade SBC that features three 85+ Rated players. The SBC pack can be useful to save for TOTY when it arrives next week, or help get a better chance at picking up a quality FUT Headliner card from Team 2 before they exit packs.
Here's how to complete the latest 85+ Triple Upgrade pack SBC in FIFA 22.
FIFA 22 85+ Triple Upgrade: How to Complete the SBC
The 85+ Triple Upgrade pack SBC requires one squad segment to complete with the following requirements.
Team Overall Rating: Min. 84
TOTW Players: Min. 2
Team Chemistry: Min. 55
The good thing about the SBC challenge is that it is low chemistry, therefore you won't have to worry about getting too many links in your team to complete the challenge. While the two in-forms adds a bit of a challenge in terms of price, with the potential to pack great players during TOTY and price of 84 and 85 rated cards, it is a fair SBC to complete and save.
At around 60,000-65,000 coins let us know if you plan on completing the 85+ Triple Upgrade pack SBC, and if you're going to open it now, what did you get?