FIFA
FIFA 22 85x3 Pack Apparently Leaked
By Michael Grullon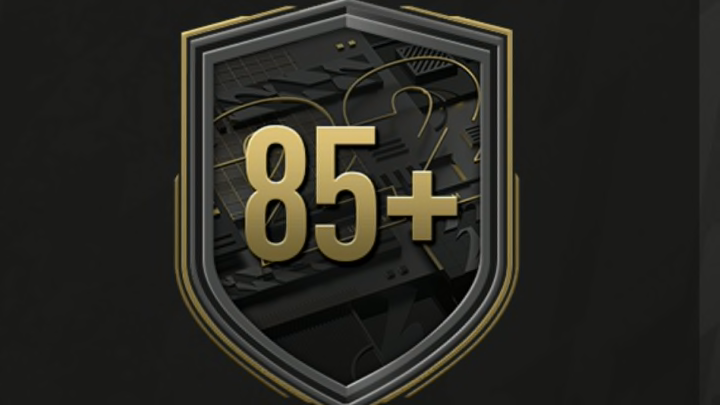 According to leakers, a new 85+ x3 upgrade should be coming to FIFA 22 soon. / Photo Courtesy of FUTBIN
A new upgrade pack has been leaked to arrive in FIFA 22 Ultimate team. According to leakers, an 85+ three-player pack will be added to the game sometime this week, likely today, Jan. 11.
According to leaker FUTSheriff on Twitter, we should be getting the 85+ x3 non-repeatable pack today with the daily 1 p.m. content drop in FUT.
The requirements for the SBC haven't been leaked yet, but it likely won't be cheap. With TOTY arriving possibly next week, this could be a nice pack to save for the attackers, midfielders or defenders.
We guess that the 85+ x3 pack would be expensive based on how much you can get out of it, especially during TOTY if you hold onto it. Don't be surprised if the SBC asks for two squad segments, or an in-form or two, in order to complete. If the SBC is repeatable, it may be even more expensive.
Today should be the day for the SBC according to FUTSheriff and other leakers, so let us know if you plan on completing the SBC if it arrives today. There are plenty of other upgrade packs currently available, including the 78+ player pick and 81-87 upgrade which are both repeatable. For upgrades, there's a lot available in FUT 22.